7 Nigerian Celebrities Chidinma Ekile Has Been Linked To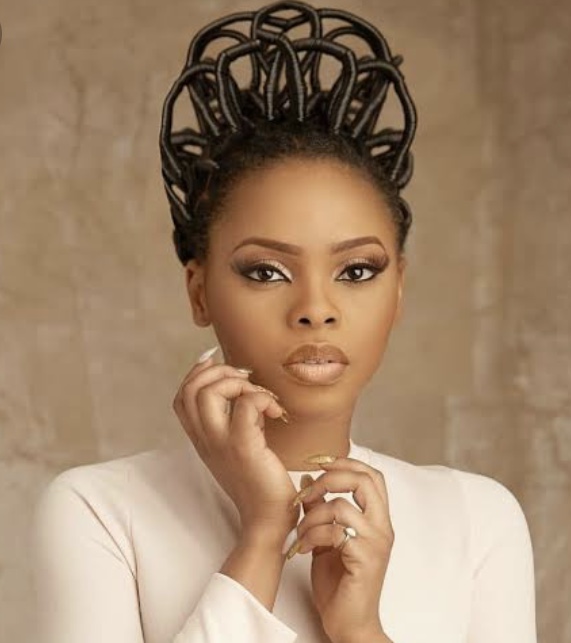 When you are a beautiful female artist in Nigeria, it is impossible to stay without romantic speculations.
So of course, it is only normal that the gorgeous Kedike crooner, Chidinma Ekile has been linked to a long list of guys. Some of them she dated, some of them were just mere speculations.
Let's explore all the guys Chidinma Ekile has been linked to;
Chidinma Ekile And Flavor
It was a popular speculation that Chidinma was in a private relationship with Nigerian highlife musician, Flavor. They both consistently denied the rumors that they were anything more than friends however, their chemistry especially in during music videos was such a palpable one.
They both worked on a number of love songs  together and even shared a kiss during one of the music videos further fueling the rumors that they were indeed an item.
Chidinma Ekile and Phyno
There are also some allegations made that Chidinma dated the Igbo rapper Phyno. They neither confirmed or denied these rumors. The both collaborated in one of Chidinma's single titled "bless my hustle". Even though there were so many rumors that she too, was in a secret relationship with Phyno, since it was never confirmed or debunked, it will be impossible to truly know.
Chidinma Ekile And Dammy Krane
Chidinma and Dammy Krane were in a short lived relationship. He starred in her famous single and music video "Kedike" as her love interest. She even went on to dedicate the song to the fellow Nigerian singer.
During an interview, when asked about her relationship with him, she revealed that
"Dammy Krane is just a crazy guy. For all the times I was laughing in the video it wasn't because of the director, Clarence Peters but it was Dammy Krane making me laugh and it was all coming naturally".
The relationship soon reached its demise just like most things, and she even went on to mention that dating Danny Krane was an immature thing to do and definitely not the right step for her to have taken.
Chidinma Ekile and Tekno Miles
The stunning singer also dated the Nigerian singer Tekno Miles. Tekno took  to his  instagram to off his celebrity crush, Chidinma by posting adorable photos and videos of the two of them together fooling and playing around. He also captioned one of the photos "Me and bae" They looked happy and perfect together.
Chidinma Ekile And Falz
The dating rumors started to swirl about Chidinma and Falz relationship when she revealed that she had a crush on the FALZ. The  Nigerian rapper Falz on the other hand returned the same energy, called Chidinma his "next bae". We don't know if they ever pursued a romantic relationship outside their public revelations, but there were certainly speculations around it.
Chidinma Ekile and Banky W
Before Banky W found the love of his life Adesua Etomi, he was once rumored to be in a relationship with Chidinma. They both collaborated  together to release an absolute fantastic love jam titled "All I want is you". Their chemistry while singling the song together both on stage and in the music video was clear for everyone to see. Of course, most Nigerians started to spread the rumor that they were both in a relationship. However, till date those rumors were never confirmed of denied.
Chidinma Ekile And Kizz Daniel
The pair dated for a while before they broke up. It was rumored that Chidinma had dumped Kizz Daniel and he had even released a single back in 2019 which was alleged to be aimed at her and their relationship.
The single was titled "Pack and go".
In the song, the woman in the lyrics is heavily Christi sized for being too picky and that she was no longer on her side so she had to act quickly.
Of course Kizz Daniel never really addressed those rumors that his single was meant for the sir broken relationship.
Currently, Chidinma Ekile has been keeping a very low profile and we can't say for certain who she's currently in a relationship with, however, we will be sure to keep you in the loop once we are privy to that information.