Abi And Junior – A Wedding To Remember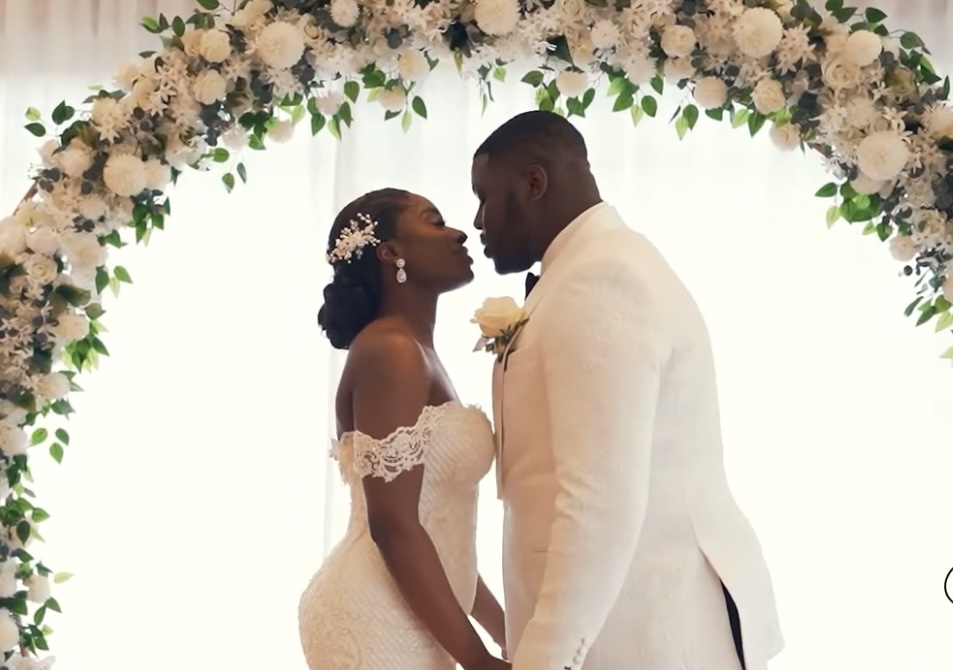 There are countless reasons to love love. One of the most beautiful things about it is the way it makes us feel. It fills us with a sense of joy and elation that lasts all day long.
And there's nothing quite like watching a beautiful wedding video to remind us of all the wonderful things that love can bring.
Abi and Junior's white wedding video is a prime example of this.
Their ceremony was a cozy and intimate affair, filled with precious moments that will stay with them for a lifetime.
The couple looked absolutely stunning, and the affection in their eyes as they exchanged vows was a clear indication of just how much they love each other.
After the ceremony, there was a lively and fun-filled reception where guests danced, sang, and celebrated the happy couple.
The love and happiness that Abi and Junior shared on their special day was truly infectious, and it was a joy to watch.
Overall, Abi and Junior's wedding video is a beautiful reminder of all the wonderful things that love can bring. It has made our day and we are sure it will make yours too.
So, sit back, relax, and enjoy the video below!