My Biggest Regret Is Dating Wizkid – Justin Skye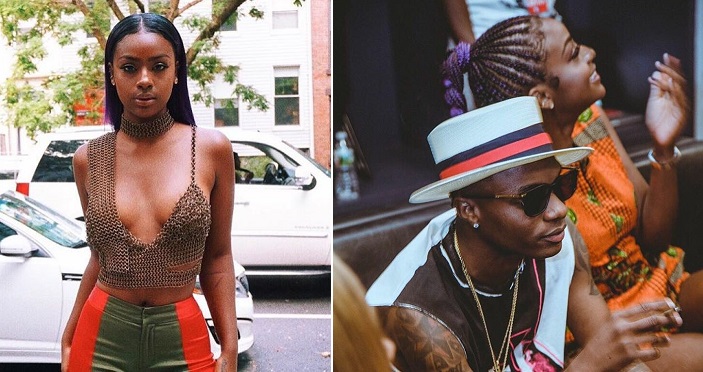 Justine Skye is a US singer. In 2017 she was romantically linked with the Afrobeat king himself, Wizkid and from her Twitter post, she regrets ever dating him. She stated that she couldn't believe that she was in a relationship with someone who did not appreciate her. 
She started dating Wizkid when she was still seen as a minor at age 17. The first time people found out they were dating was when she appeared with Wizkid at One Africa Music Festival that was held in Barclays New York in 2016. It didn't take time before Nigerians heard the news and it became a trend.
Some people were happy about the pair while some warned her to leave Wizkid alone so he can focus on his career. 
Justine Skye and Wizkid were also found in the studio together. They were the talk of the town and the celebrity of the moment.
Justine Skye adored Wizkid and his songs. The new couples didn't take long before they broke up. At the beginning of 2017, there were speculations that they might have broken up but fans didn't believe it till Justine made a tweet on Twitter. She said that she thought this person was different but he was only a gamer who played people for a living. When the rumours started that she was referring to Wizkid, she denied it and said they were still good friends. It was later figured out that the line was from her music. 
The two released a song together 'you don't know ' later. It is rumoured that the song is a story of their breakup. In the first verses, Justine sings and says she was taken for a fool by the singer
"boo what you tryna prove? Can we just talk about it? got nothing to lose but you still walk around it and I'm the one who chooses to still wonder 'bout you. I think I know the truth but sometimes I doubt it"
After her verse, Wizkid verse states that he did her favour by dating her
" if you want to leave, you better leave , I really got a lot to offer please. She says she stays, abeg don't bother please"
They Never Said They Were In A Relationship
As strange as this sounds, Wizkid and Justine never stated that they were in a relationship. They only said that they were good friends when asked. No one knows how true it is but I believe they have a right to their private life just like everyone else.