Feranmi And Dolapo Went From Acquaintances To Becoming Inseparable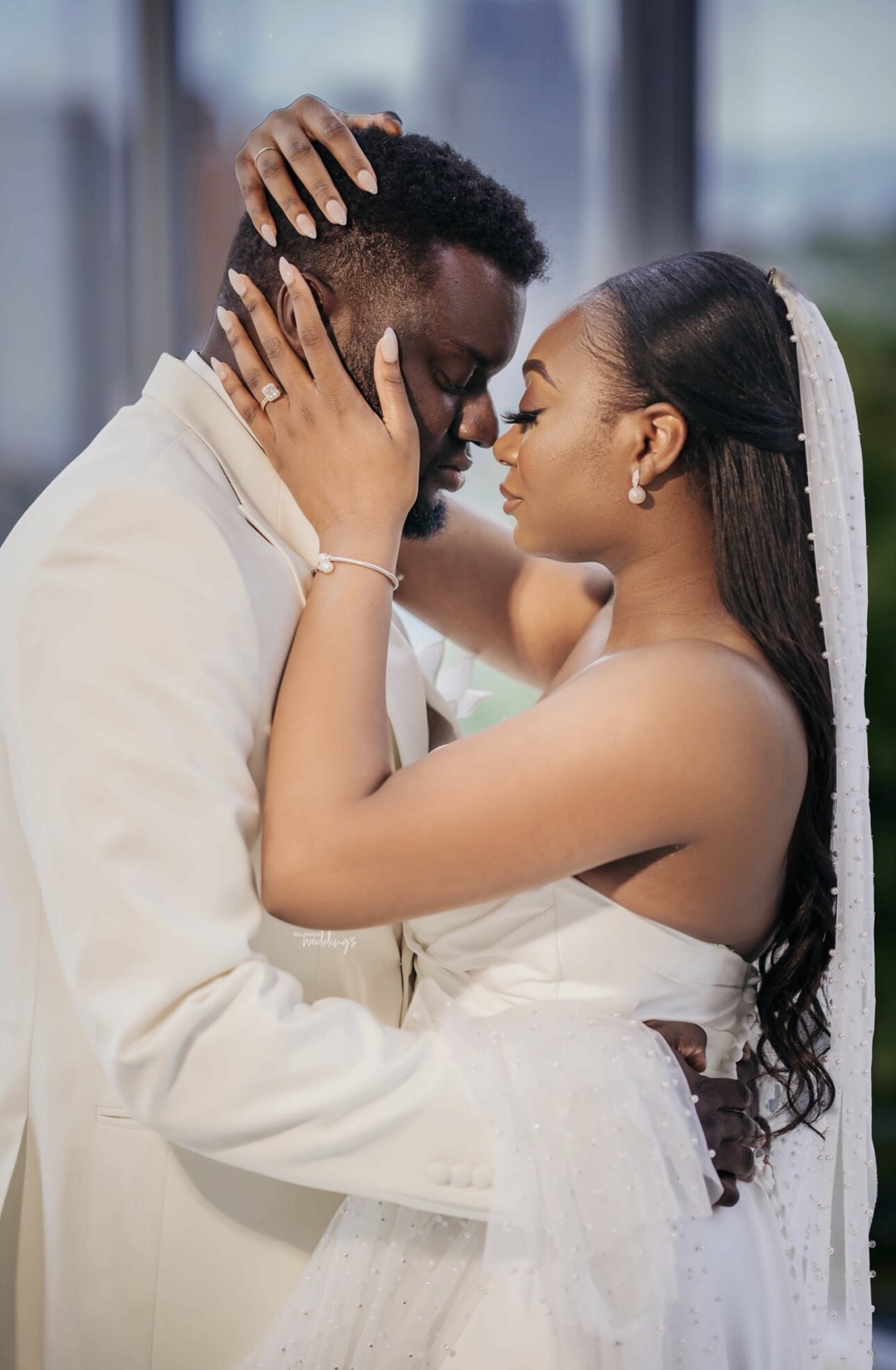 Feranmi and Dolapo started out as strangers to acquaintances and today they are married.
As acquaintances, they rarely spoke to each other until the universe decided to align perfectly to bring them closer to each other.
As  the months rolled by, not only did they get even closer but became totally inseparable, so inseparable that they decided to spend the rest of their lives with each other.
The love birds got married in a a gorgeous dreamy outdoor wedding. Somali was a beautiful and absolutely elegant bride, while Feranmi was stylish in his suit. Together, they both looked every inch the classic couple.
The fact that these love birds were from two different ethnic groups also made the wedding a celebrated one.
The blends of Igbo and Yoruba culture in the wedding helped remind us of the beauty of the Nigerian culture.
We wish them the best of the best in their new marriage and hope that they continue to be present for each other till their old.
Here are beautiful photos of this couple which we know will surely put a smile to your face.
Enjoy them below;
a