Sharon and Val – From An Instagram Like To A Union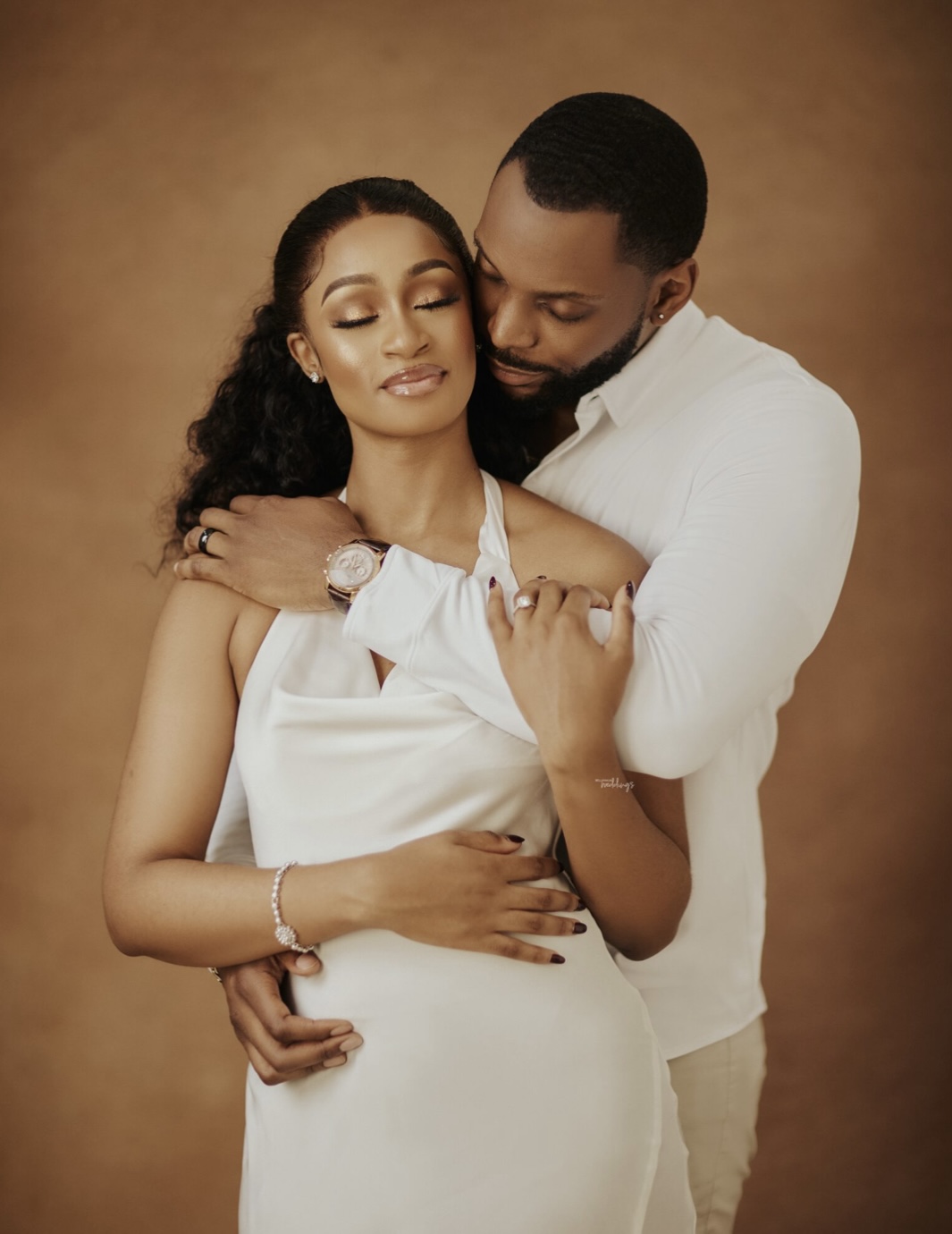 Sharon and Val love story is one that will maybe make you swoon or at least have you in your feels just a little bit.
Val saw a birthday shout out for Sharon and he proceeded to follow her IG page.
It took him a while,  but, he then messaged her and they both got talking. While they were talking, they realized how perfect they were for each other.
The more Sharon and Val spoke to each other, the deeper their bond grew they realized how truly perfect they were for each other.
 Today, the lovebirds want to show how truly perfect they are for each other by sealing the deal to forever and tying the know with each other.
                   Their Story
"I and Val met on Instagram in 2019. He saw my picture on Josh2funny's page after Josh had made a post wishing me a happy birthday and that was when he followed me. We didn't speak for 2 months after he followed me but I was pretty much liking his posts and watching his stories as I was very intrigued by him; especially his relationship with his family.
Unknown to me that he was noticing all the interactions, he set a trap and I fell for it lol! "If she likes my next post, I'll send her a message!" I innocently liked the post and a few seconds later I saw a DM from him saying "You are quite an inspiring one I must say. Love your page and content. I'm Valentine, nice meeting you!" I got so excited for some reason and typing this I can still remember how I felt. I intentionally took an hour to reply lol.
We started communicating a lot. From day one he was already talking about marriage and even though I wasn't ready at the time, he was willing to be patient with me and be a friend to me. We officially met for the first time in September of 2019 in Accra Ghana and it just felt right! We weren't living in the same country but he made sure to see me every three months and not long after, we met both families.
We both used to tell God, "If this is Your will then it will be a smooth journey but if it's not then help us to learn from this experience." Grateful to God that it has been a smooth journey so far and we're looking forward to doing life together!"
Sharon and Val look absolutely stunning together  in the pre-wedding photos.
Feed your eyes on the pictures below;