Little Boy Vs Little Girl – WhiteMoney and Doyin Clash Again Over "Women Shaming" Podcast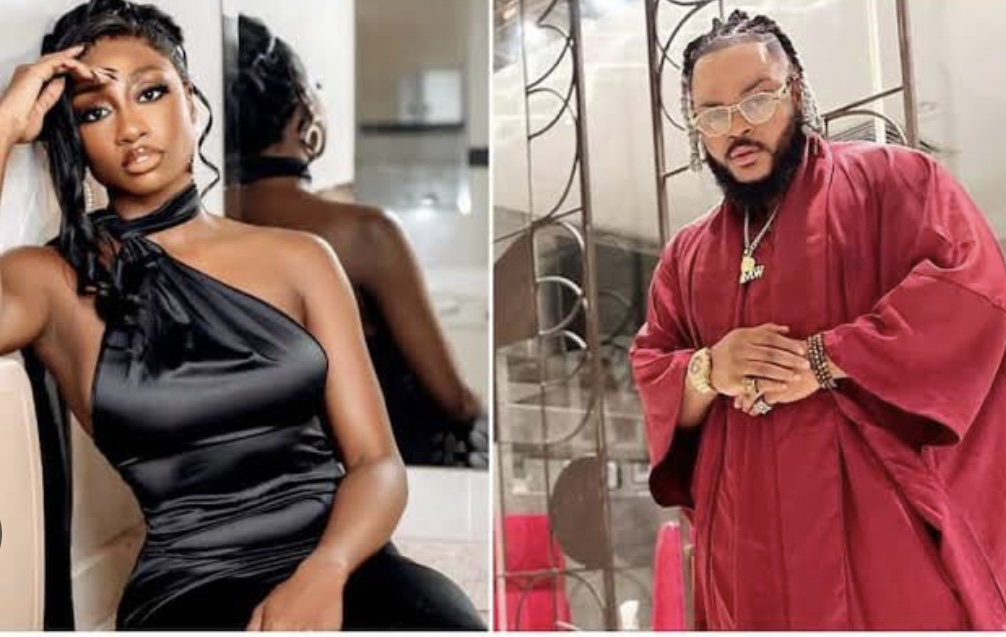 It's a BBN war between WhiteMoney and Doyin and it doesn't seem to be stopping anytime soon.
Former Big Brother Naija "Level Up" housemate Doyin has called BBN "Shine ya eye" winner a little boy after he went on the popular Nedu Wazobia Podcast to call Doyin a little girl.
Doyinsola slammed her senior colleague, Whitemoney, for referring to her as "little girl".
The Big Brother Naija season 6 winner had insinuated that Doyin was a disrespectful ingrate while featuring on The Honest Bunch podcast hosted by actor, Nedu.
Making reference to a disrespectful comment against him by Doyin, Whitemoney reminded her about his previous kind gesture to her.
"99 percent of the women in this economy, they don't care about your starting. It's your finishing. This little girl, what's her name? Doyin. Coming for me in the comment section… Someone that really came on your podcast talking about money what what what…Then you are coming for me in the comment section. I'm putting it to you like this; Doyin, as you dey like that like this, can you move with a broke guy?"
Doyin, you know what I did for you," Whitemoney added.
Reacting via Instastory, Doyin narrated how she met Whitemoney who offered to connect her with his manager.
She said, "Guys. This bleached man met me at Intercontinental. I said hi to him and he said…Oh! His manager liked me alot in the house and she would like to manage me. I told him to let me think about it and I will call him in a few days. I called him back a few days to ask for her number.
Is that what you did for me?"
She continued, "You asked if I'm mad…I'm not the one screaming at a microphone like a lunatic talking down on a woman just because she gave you the training you refused to get at home.
"You just proved your sanity to the entire internet. I'm not the mad one here boo."
Doyin added, "Calling me 'little' or 'small' doesn't make you big. You're on the ground! You are nothing in the grand scheme of things."
She also posted on the next slide of her isn't a story "little boy" tagging him with her full chest.
This is not the first time that the duo have clashed. Hopefully this is the last time. We hope that in the future they're able to amicably sort out their differences.