"No Woman Is Out Of Your League" – BBN Doyin And WhiteMoney Clash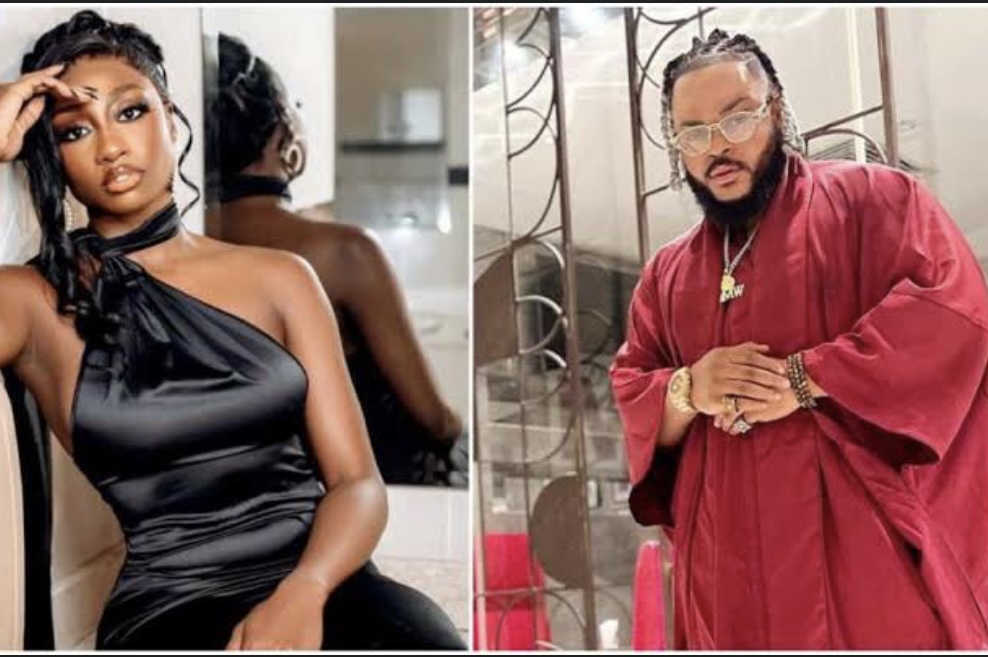 BBNaija Level Up star, Doyin Davids, recently sparked an online buzz with her comments on BBNaija Shine Your Eye winner, Whitemoney.
The reality TV star, who has been making waves on social media with her strong opinions on various issues, expressed her displeasure at Whitemoney's recent controversial statement about women and men.
Whitemoney had caused a stir on social media when he shared a video in which he discussed the idea of a woman being out of a man's league.
According to him, the only thing a man needs to do to be able to attract any woman he desires is to make money, and he will have the power to determine the kind of game she plays with him.
While this statement might have resonated with some people, it certainly did not sit well with Doyin Davids.
She took to her social media platforms to express her disappointment at Whitemoney's narrow-minded view of women and relationships.
In her opinion, the idea that money is the only determining factor in a woman's decision to be with a man is not only insulting but also deeply flawed.
Doyin Davids went further to explain that there are many other factors that contribute to a woman's decision to be with a man.
These factors include things like values, orientation, and leadership skills. In her view, if a man lacks these qualities, then no amount of money will be able to attract a woman who is truly out of his league.