Khosi And Thabang In A Ship? Here's What We Know!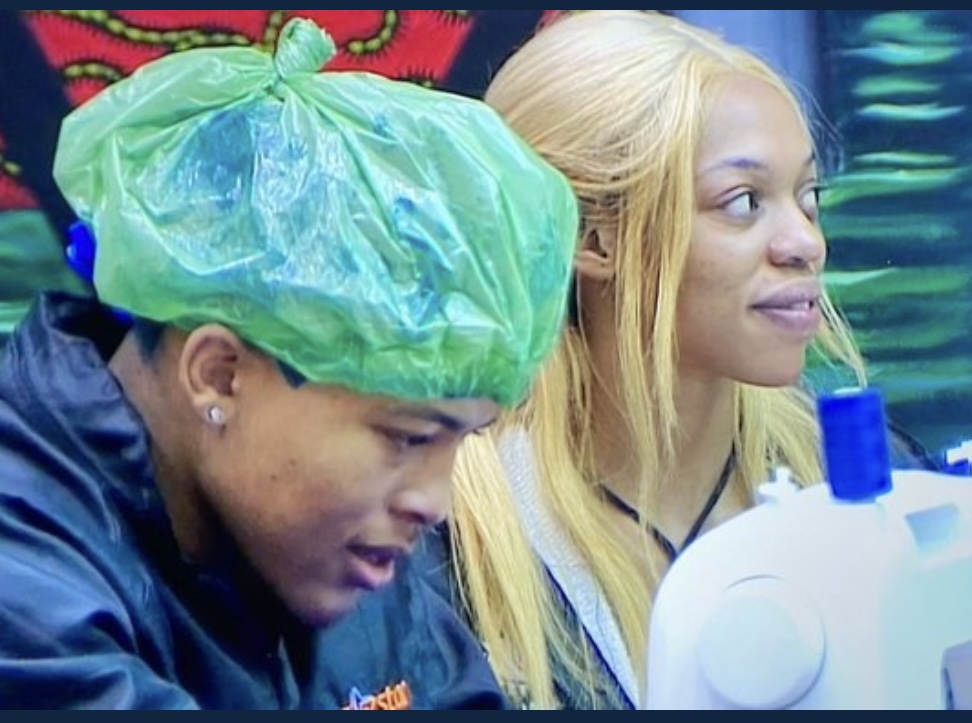 The Big brother titans show has carried on now for several weeks with so many top contenders leaving. As they all leave, we contine to see Thabang and Khosi gracefully glide their way into the finals.
But, that is not the only thing we get to see. Khosi who was previously in a house relationship with the handsome Yemi Cregx seems to have already moved on from that situation.
Yemi Cregx  got evicted last two sundays, and while she had originally cried a river, it seems she's finally over him.
In recent days, we have seen her and Thabang get even closer than they were before and they have even shared  kisses. They have also resorted to sleeping on the same ned and giving each other cuddles.
Let's recall that while Yemi was in the house he had a lot of questions to ask Khosi concerning her relationship with Thabang, with him believing that there was more to the relationship that meets they eye.
While she was consistent in denying having anything to do with thabang, it seems that it might have been a lie  seeing as they moved to each so quickly.
Their apparent closeness has also given rise to a shipper fanbase known as Khobang,  a a fashion of Khosi and Thabang's name.
Is this about to be a full blown shop? We will have to wait and see. We'll make sure to keep you updated!