Where Is Donjazzy? Nigerians React After Unknown Man Shows Up At Rihanna's House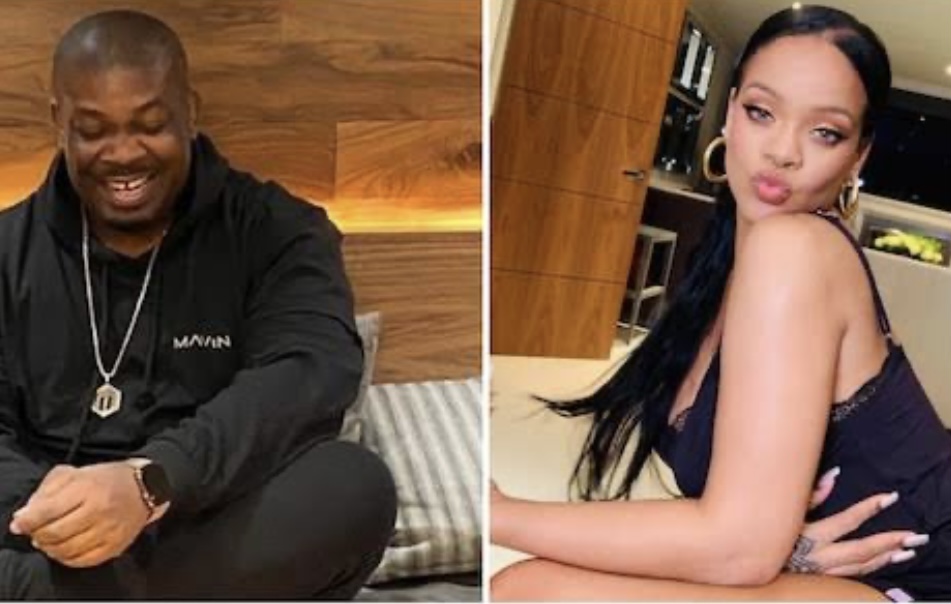 Rihanna's house was recently the centre of some serious police action after a man showed up at her Los Angeles home wanting to propose to the singer.
Humorous as ever, Nigerians took to their social media to ask about the whereabouts of DonJazzy, claiming that he is the "unknown man".
DonJazzy has since been vocal about his love for Rihanna and has even taken to great extents where he photoshops himself with her.
According to the police, the man who travelled from South Carolina, walked up to Rihanna's home on Thursday where he was almost immediately greeted by her security.
The man claimed he was there to propose to the singer, and Rihanna's team called the cops right away.
When officers of the law arrived, they put the man in handcuffs, got him in a car and had a serious chat about his intentions.
It was determined the man dressed in a red Nike hoodie had not broken any laws, though he was asked to leave and never to return.
Back in 2018, a man named Eduardo Leon was arrested inside Rihanna's L.A.area home.
Leon allegedly had been inside the home for at least a day, while Rihanna was out of town, before he was discovered.
He allegedly told cops he was there to have sex with the singer.