Sophie Turner Unfollows Priyanka Chopra Amid Joe Jonas Divorce Drama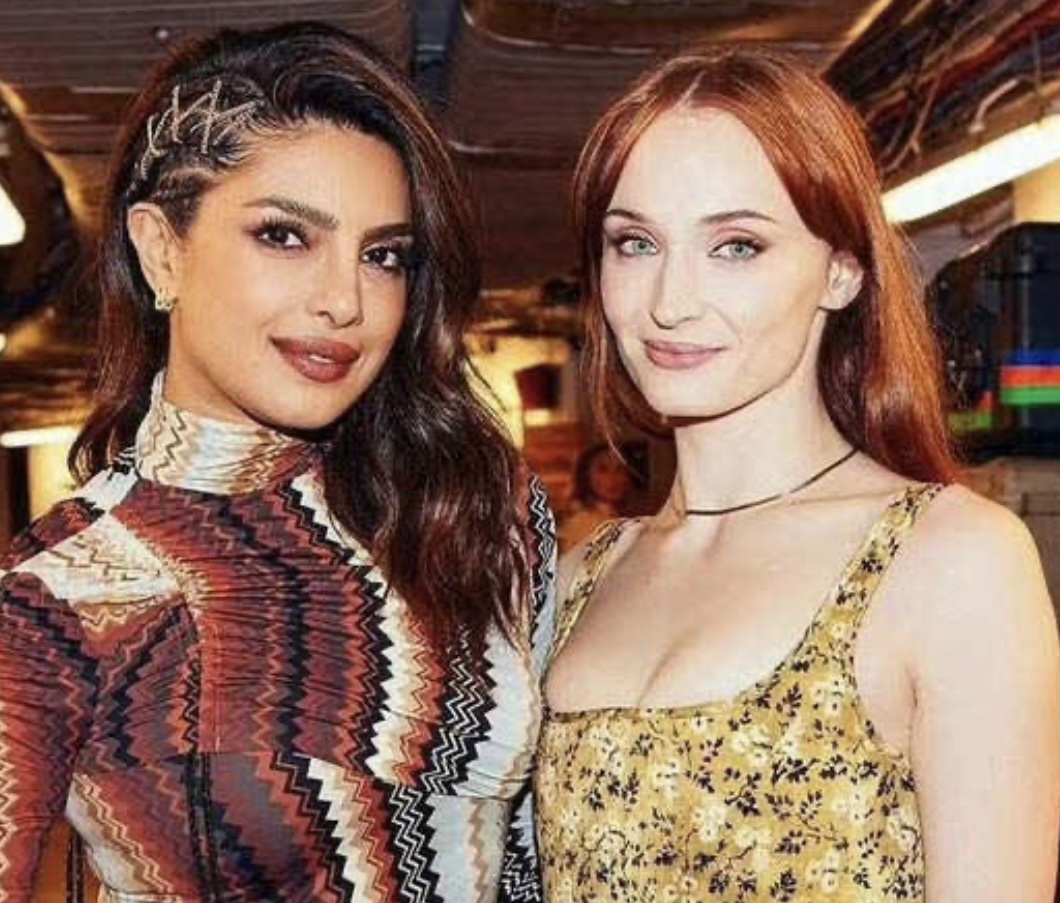 The divorce drama involving Joe Jonas and Sophie Turner has now extended to affect the wider family, as Sophie Turner decided to unfollow her sister-in-law, Priyanka Chopra, on Instagram. This recent development comes after Sophie and Joe Jonas filed for divorce last month, ending their four-year marriage.
Related Searches
Sophie Turner Sues Joe Jonas Over Refusal To Let Her Children Return To England
Sophie Turner Reveals She Had An Argument With Joe Jonas The Day Before He Filed For A Divorce
This divorce saga has brought about a shift in social media dynamics, as Priyanka Chopra no longer follows the Game of Thrones star on the popular social media platform. In turn, Sophie Turner has ceased following Priyanka Chopra. Joe and Sophie reached an amicable resolution recently, allowing both parents to share custody of their two daughters.
While Sophie no longer follows Priyanka Chopra on Instagram, she continues to follow Joe, as well as Kevin and his wife Danielle Jonas. Priyanka Chopra, on the other hand, has refrained from making any public comments regarding Joe and Sophie's ongoing divorce.
Recent reports suggest that Priyanka, in particular, is struggling to navigate through the breakup and custody battle. According to an inside source, "She and Sophie were very close. There was once a time when Sophie thought she and Joe would move to London and so would Nick and Priyanka. Priyanka loves Sophie and her nieces and doesn't want to do anything to jeopardize them being in her life."
Sophie and Priyanka have openly discussed their close bond in previous interviews. In a 2020 Elle interview, Sophie acknowledged that Priyanka is a seasoned actor and a prominent figure in Bollywood, adding, "She's like the biggest thing in India right now… When we went there for her and Nick's wedding, we were treated like royalty. They worship her over there." The two sisters-in-law were last seen together at the Jonas Brothers Walk of Fame star ceremony and during the Jonas Brothers concert in London earlier this year.
Both Sophie and Joe released an official statement regarding their divorce, stating, "After four wonderful years of marriage, we have mutually decided to amicably end our marriage. There are many speculative narratives as to why, but truly this is a united decision, and we sincerely hope that everyone can respect our wishes for privacy for us and our children."
The statement further emphasized their desire for privacy and understanding during this challenging time in their lives.