Davido and Chioma Confirm the Birth of Twins with Heartwarming Video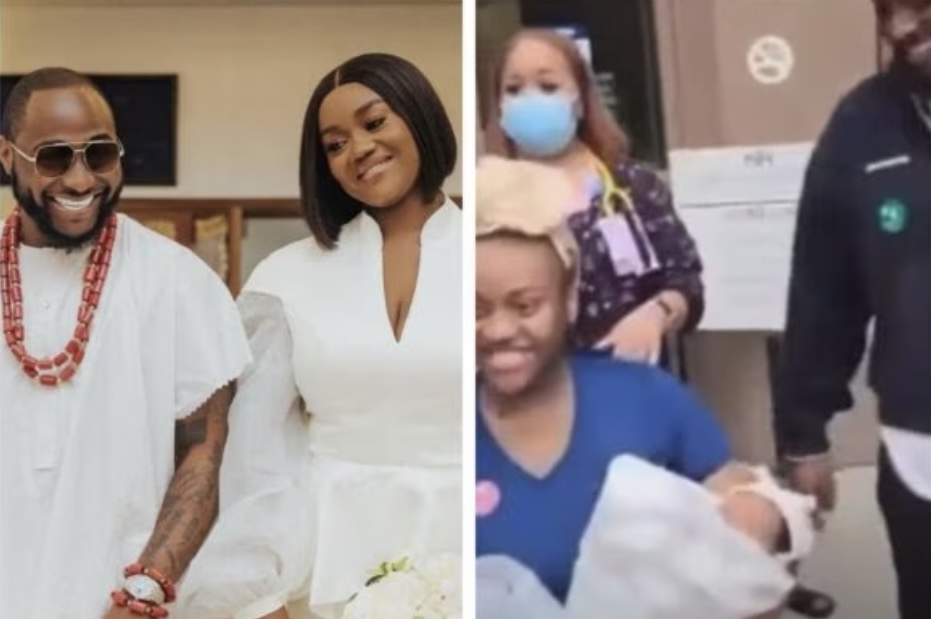 In a moment that fans and well-wishers have eagerly awaited, the power couple Davido and Chioma have finally confirmed the birth of their twins. After a series of speculations, the married duo has shared a heartwarming video to announce the arrival of their two bundles of joy.
Related Searches
Davido And Chioma Welcome Twins! All The Details You Missed
Davido's alleged side chick, Anita, apologizes to Chioma
The heartening footage captures the couple leaving a hospital in the United States of America, where the twins were born. In the video, Chioma can be seen sitting in a wheelchair, tenderly cradling their precious twins, while Davido stands beside her, radiating with sheer joy.
Adding to the joyous atmosphere, a voice in the background announces, "Grandpa is the photographer, hello Atlanta, hello world, we are having our first car ride in Grandpa's Bentley."
This beautiful moment unfolds after the couple welcomed their twins on Tuesday, October 10, 2023. The news comes as a glimmer of happiness following the heartbreaking loss of their first son, Ifeanyi Adeleke, almost a year ago.
Fans and well-wishers have been flooding social media with congratulatory messages, expressing their happiness for the couple. The heartwarming video has also garnered immense attention and love from fans worldwide, as they share in the joy of Davido and Chioma's growing family. The arrival of the twins brings a new chapter of happiness and blessings to their lives, and their fans couldn't be happier for them.