Davido's alleged side chick, Anita, apologizes to Chioma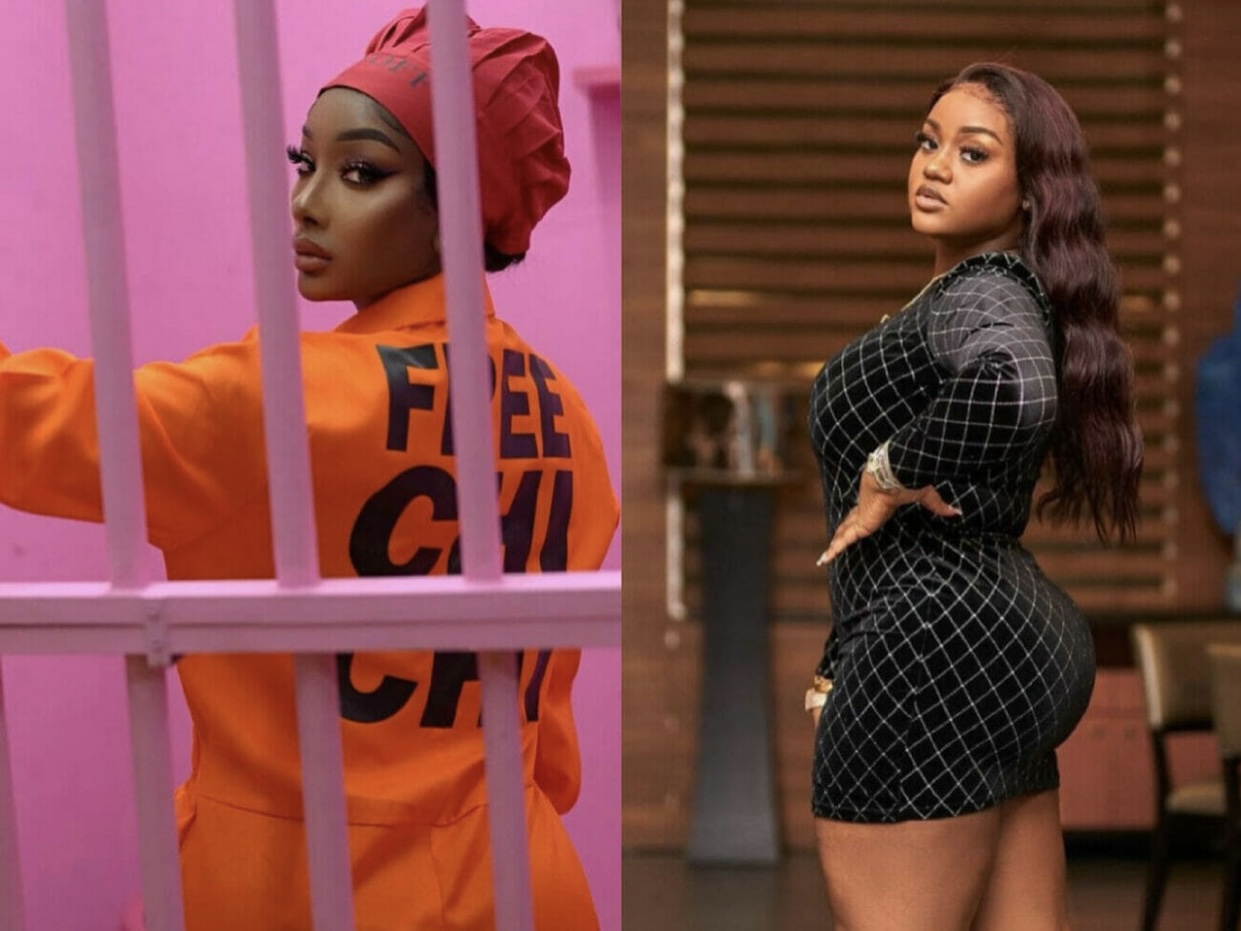 In the midst of the captivating and often tumultuous world of Nigerian music sensation Davido, an unexpected twist has taken center stage.
Anita Brown, who was once embroiled in controversy as Davido's alleged side chick, has resurfaced in the news, this time with a surprising apology to Chioma, Davido's wife.
The drama surrounding Davido's infidelity entanglement with Anita Brown has been a topic of considerable buzz and speculation. Anita had previously claimed to be carrying the singer's child and had taken to publicly criticizing Chioma on multiple occasions. Her actions had painted a picture of discord and rivalry between the women in Davido's life.
Related Searches
Davido's Alleged Pregnant Side Chick Loses Baby
Davido Finally Reacts Following 5th Baby Mama Controversy
Anita Brown has taken to social media to express profound regret for her previous actions, particularly her verbal attacks on Chioma. She candidly admitted that she was not proud of her behavior and lamented the way her sense of betrayal had driven her to hurt another woman.
Anita's apology, posted on social media, was a heartfelt attempt at making amends. In part of her statement, she expressed her remorse: "The only thing I will say is I regret that I let my pain and feelings of betrayal allow me to turn me against another woman. So, I apologize to Chioma. I never intended to speak on you or your child. Losing is never a good feeling, being hurt by someone you love and care about is not a good feeling. Moving forward, I would prefer to be known for the light I bring into the world. Peace & Love."
However, the path to reconciliation is far from smooth in this high-profile drama. Isreal DMW, who serves as Davido's personal logistics manager, promptly reacted to Anita Brown's apology. His response was cryptic but hinted at the ongoing complexities of the situation. Isreal stated, "You just dey start. You never see anything."
This cryptic response leaves room for speculation about what might unfold next in this intriguing saga. Isreal DMW's words suggest that there may be more layers to this story yet to be revealed.