Blueface and Jaidyn Alexis Are Engaged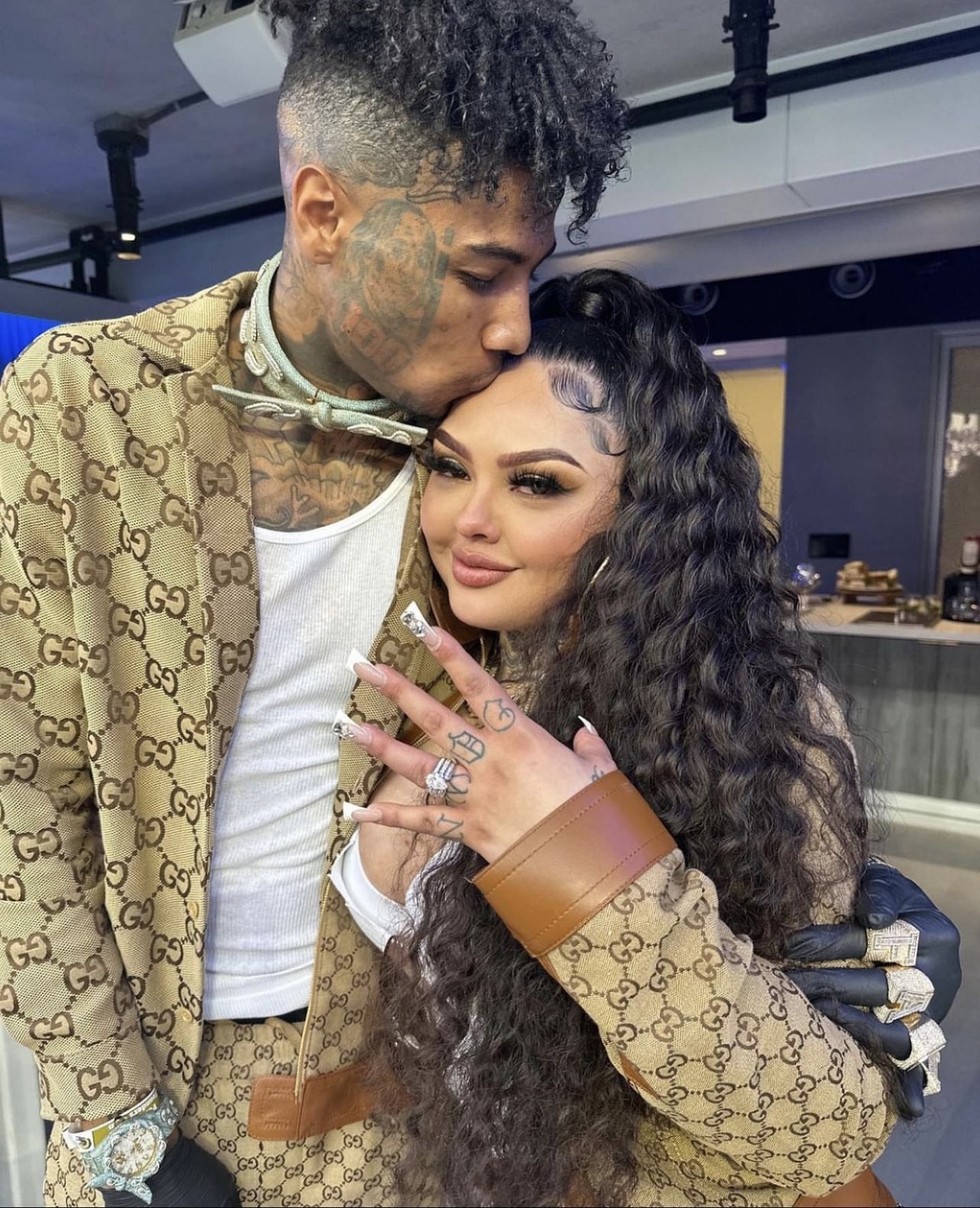 In a surprising turn of events, Blueface, the popular rapper known for his hit track "Thotiana," has officially put a ring on Jaidyn Alexis' finger. The engagement was announced following his recent appearance on the Jason Lee show, where he made a promise to take their relationship to the next level. On Sunday, October 22, the 26-year-old rapper shared this life-changing moment on Instagram.
The heartwarming clip captures Blueface, whose real name is Johnathan Porter, getting down on one knee to propose to Jaidyn Alexis, with whom he shares two children. The proposal took place amid the excitement of a Los Angeles Rams vs. Pittsburgh Steelers football game at the Sofi Stadium in Inglewood, California.
Blue Face And Chrisean Rock; A Toxic Love Story
As the surprise unfolded, Jaidyn was visibly emotional when she joyfully accepted the proposal and the stunning "30-karat" diamond ring.
Blueface and Jaidyn's love story began back in high school, a fact they revealed in a recent interview with Jason Lee. Their journey, however, has been far from smooth, characterized by periods of being on-and-off-again. Blueface had a notable relationship with reality star and musician Chrisean Rock, resulting in the birth of a child. This year, after parting ways with Rock and collaborating on two seasons of their Zeus Network show "Crazy in Love," Blueface and Jaidyn rekindled their relationship with the goal of "rebuilding" their family.
Despite the couple's joyous moment, not everyone has been supportive of Blueface's decision to get engaged. Shortly after the news of the proposal went public, Blueface's mother, Karlissa Harvey, expressed her disapproval on Instagram.
"Did this ninja propose to the maid. Oh well it is October," she wrote on her Instagram Story, a statement that was picked up by XXL. "You're in charge, congratulations… Now tell the people you married the maid just in case you go to prison. The end."
In response, Blueface took to Twitter to defend his fiancée and fired back at his mother. He compared the size and value of Jaidyn's engagement ring to that of his mother, implying that his fiancée's ring was superior. He also took shots at his mother's past relationships, alleging that she had been married three times, each time to a wealthy man, with whom she eventually divorced. Blueface concluded his response by calling his mother a "whore."
The engagement between Blueface and Jaidyn Alexis, while filled with love and excitement, has certainly sparked some controversy and tension within the rapper's family. This development in their relationship opens a new chapter in their journey, and it remains to be seen how their love story will unfold in the future.