Leave Now Or Leave As A Corpse- Chacha Eke Finally Ends Her Marriage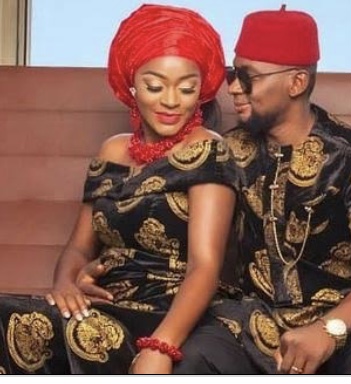 Chacha Eke took to her instagram on the deep of night on Monday 27th June to announce her separation from her husband, Austin Faani. They both have been married for 9 years and share 4 children together.
She started the deep felt instagram caption with "Leave now alive or leave as a corpse" alluding to the fact that she was being physically abused.
She went on to say that a lot of people have died while they held on hope and prayed that things would get better in their marriages.
She emphatically stated
"I don't want to die or go inexplicably missing"
She apologized to Nigerians for living a lie the last years and trying to protect her marriage especially due to the fact that there has already been heavy rumors in the past about her turbulent marriage.
In her words, she says
"For the 2nd time in 2years, I am here again on social media boldly declaring that I am done with my marriage. My long overdue/relentless stance on this is of course no news to Austin Faani, the doctors and my parents.
If push comes to shove & suddenly i am incommunicado; my lawyers, the welfare department and the Nigerian police force have my testimonials in recorded video clips/statements set for public release onall social media apps and national newspapers"
Let's remember that  2 years ago, Chacha announced in a video that went viral that she had ended her marriage to her husband. She said she was going to leave the marriage alive rather than dead, once again alluding to domestic violence in her marriage.
When everything started to develop, she backtracked and denied all claims that her husband has ever been physically abusive to her.
She even went on to tell Nigerians that she had Bipolar disorder, hence, the hasty video she had done.
We genuinely pray and hope that this would be the end of things for their marriage. Nobody deserves to go through domestic violence and everyone has a right to live and lead happy lives.
We are wishing her all the best as she embarks on the next journey in her life.