Keke Palmer Files A Restraining Order Against Darius Dalton For Physical Abuse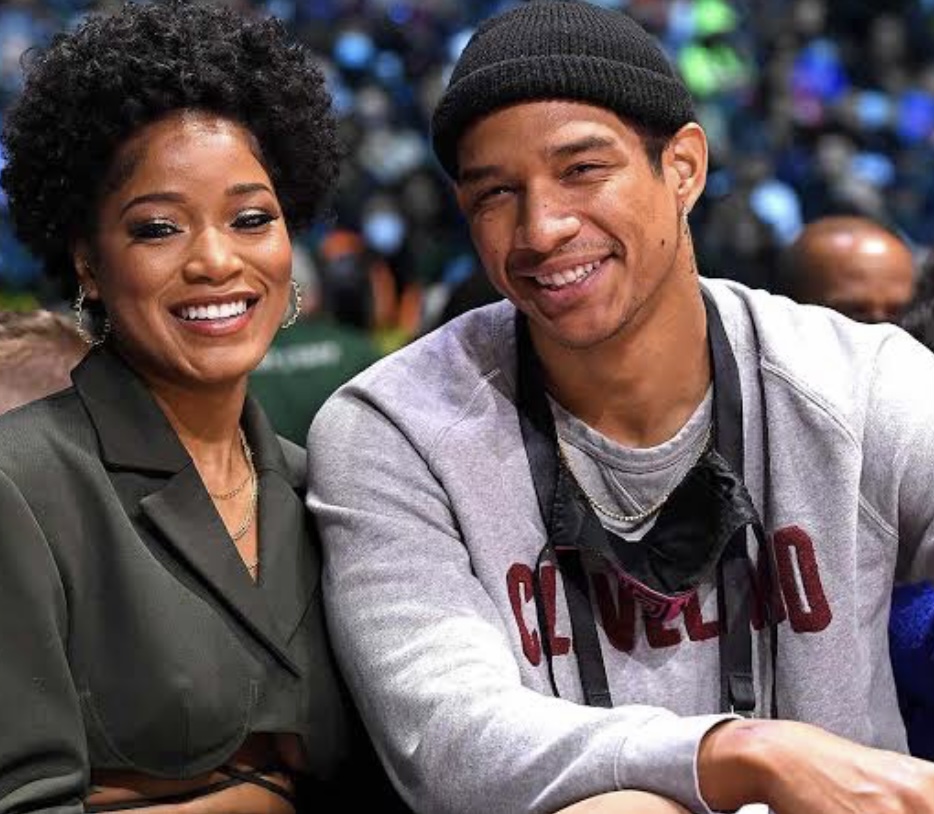 In the saga between former lovebirds Darius Dalton and Keke Palmer, the heat continues to rise as Palmer takes another significant step in her pursuit of justice.
Keke Palmer Darius Dalton restraining order , making explosive allegations of abuse and detailing a disturbing incident that transpired on November 5.
Palmer, aged 30, accuses Jackson of multiple instances of abuse over their two-year relationship. The court documents, filed on Thursday, November 9, unveil shocking details of a November 5 incident, where Jackson allegedly trespassed into Palmer's home without her knowledge or consent. According to Palmer, he not only threatened her but also engaged in violent acts, including lunging for her neck, striking her, throwing her over a couch, and stealing her phone.
The court documents further reveal a disturbing pattern of physical violence, with Jackson purportedly destroying Palmer's personal belongings, including diaries and prescription eyeglasses.
Keke Palmer Files For Sole Custody Of Her 8 Month Son With Darius Jackson
Keke Palmer Bashed by Her Baby Daddy, Darius Dalton For Wearing Revealing Clothes
Allegations include him tossing her belongings into the streets, preventing her from driving away by taking her car keys, and even subjecting her to physical abuse in the presence of their son. Palmer asserts that Jackson went as far as spewing profanities about her in the presence of their child and making threats of self-harm with a gun if she were to leave him.
Keke Palmer, in her declaration, claims that her relationship with Jackson came to a definitive end in early October due to the sustained physical and emotional abuse inflicted upon her. These disturbing revelations paint a chilling picture of a relationship marred by violence and emotional distress.
The filing follows months of speculation regarding the status of Palmer and Jackson's relationship, dating back to his comments about her attire at Usher's concerts. Jackson, after receiving online backlash for his critique, doubled down on his opinions before ultimately deleting his social media accounts. Palmer, on her part, chose not to directly address the post, instead continuing to share photos from the event.
A month later, Palmer collaborated with Usher on the Boyfriend music video, which cleverly referenced Jackson's earlier comments about her outfit. The video concluded with Palmer asking, "What time is it?" before affirming her identity as a mother.
Insiders hinted at the complexity of Palmer and Jackson's dynamic following the Usher controversy, revealing that they were navigating challenges independently. The couple, who began dating in August 2021, initially tried to keep their relationship private. However, by November 2021, Palmer acknowledged the difficulty in maintaining secrecy as their bond intensified. She described Jackson as her closest friend and a source of happiness.
As legal battles unfold and disturbing allegations come to light, the public watches with bated breath, hoping for a resolution that ensures the well-being of all parties involved, especially young Leo Dis. The intricacies of their relationship and the subsequent fallout serve as a stark reminder of the complexities celebrities face in their personal lives, even as they try to navigate the demanding spotlight of fame.