Keke Palmer Granted Full Custody Of Son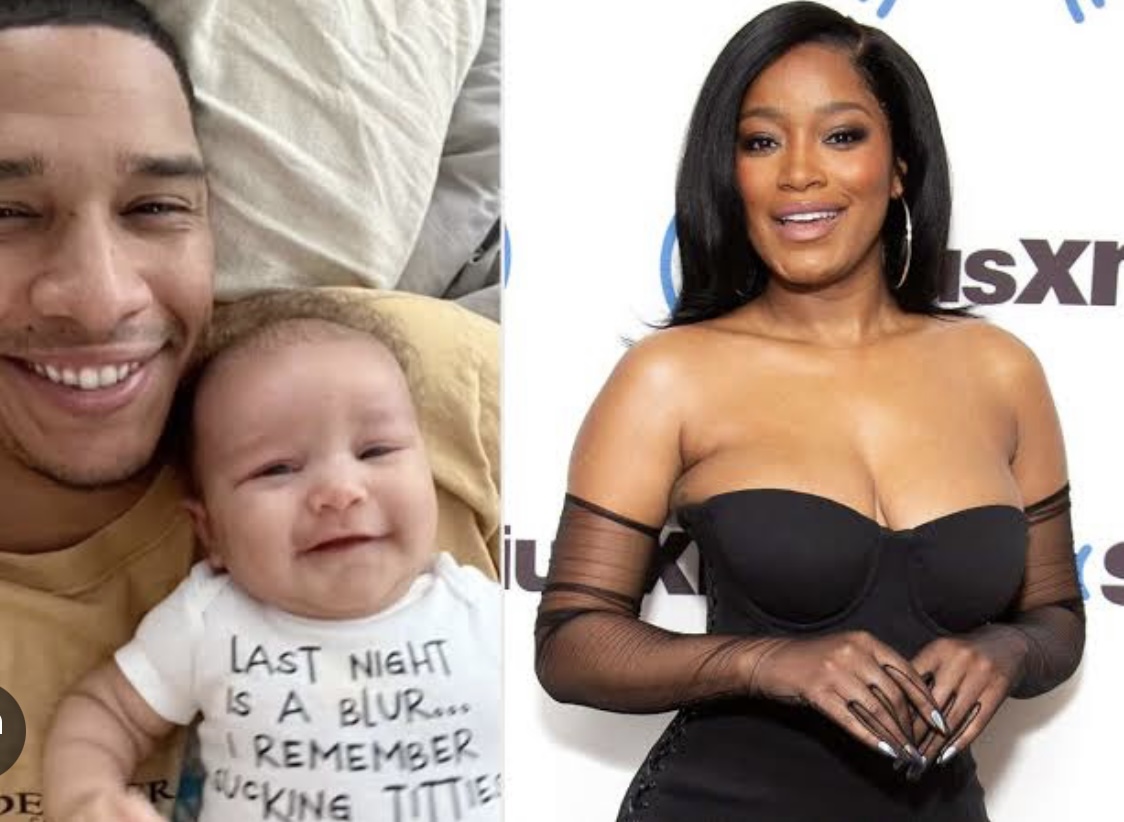 In a recent  development, Keke Palmer has been granted full custody of her 18-month-old son, Leodis, in the ongoing legal battle with her ex-boyfriend, Darius Dalton Jackson. The Los Angeles Superior Court has issued a temporary order, giving Palmer custody until further notice, with a subsequent hearing scheduled for December to determine its permanence.
The court's decision follows Palmer's petition expressing serious concerns for her son's safety in Darius Jackson's presence. According to court documents, Palmer emphasized Jackson's violent, volatile, and jealous nature, coupled with unsettling comments that raised grave concerns. The lack of restraint exhibited by Jackson concerning his temper in front of their son further contributed to Palmer's apprehension.
Keke Palmer Files A Restraining Order Against Darius Dalton For Physical Abuse
Keke Palmer Files For Sole Custody Of Her 8 Month Son With Darius Jackson
Keke Palmer Bashed by Her Baby Daddy, Darius Dalton For Wearing Revealing Clothes
The court has not only granted full custody to Palmer but has also ordered Jackson to maintain a distance of 100 yards from both Keke and Leodis. This stringent measure aims to ensure the safety and well-being of the mother and child. The upcoming hearing in December will determine the potential permanency of this order.
Palmer's legal action sheds light on the turbulent nature of her relationship with Jackson, spanning from June 2021 to October 2023. In her accusations against Jackson, Palmer details not only physical abuse but also emotional and manipulative behavior. She describes a toxic cycle of love-bombing followed by emotional distance, creating an unhealthy and harmful environment for both herself and her son.
A particularly distressing incident occurred on November 5, 2023, when Jackson allegedly appeared unannounced at Palmer's home, demanding to take Leodis to a football game. Palmer resisted, leading to a confrontation where Jackson reportedly became physically aggressive. Palmer recounted Jackson lunging at her, grabbing her neck and face, and knocking her backward over a couch. Additionally, he allegedly stole her phone before hastily leaving the premises.
To reinforce her claims, Palmer shared details of another incident from February 2022, where Jackson purportedly choked and body-slammed her after becoming violently jealous over a bikini picture. In a compelling move, Palmer included screenshots of security camera footage from both incidents in her petition, providing visual evidence of the alleged abuse.
These shocking revelations paint a vivid picture of a tumultuous relationship marked by violence, control, and emotional distress. Keke Palmer's determination to secure full custody and a restraining order underscores her commitment to the safety and well-being of her son, as well as her own.
As the legal proceedings unfold, the public awaits the December hearing with heightened interest, hopeful for a resolution that ensures a safe and stable environment for Leodis and brings justice to those affected by this distressing situation.