I Will Never Stop Loving U Baby – Banky W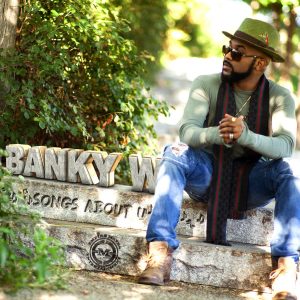 Nigerian artist, songwriter, and actor, Banky  W set to showcase his list of music to his fans, " Love U Baby".
Love U Baby by Banky W is a love song that talks about the relationship between two opposite sex who really love each other but due to some reasons it couldn't work out for the both of them, with that he didn't give up on her and he will try every possible way to get her.
The track is taken from his 2017 album, Songs About U, released on the 1st of June 2017. " Love U Baby" is the fifth track on the album and was released under Empire Mates Entertainment.
"Love to love to, love you baby
I no suppose to dey want you but I want you baby
Love to love to, love you baby
I no suppose to dey want you but I want you baby
See I know they say love is blind
And as e no dey look face, e no dey look eye
And as e no dey look eye, e no dey use mind
So we can't help how we feel inside
And we make love but we no dey make sense
Cos we know we'll be better off, being just friends
So we pretend, like we don't care
Only God knows where we going from here"
DOWNLOAD "LOVE YOU BABY" BY BANKY W;