Running After You Banky W ft Nonso Amadi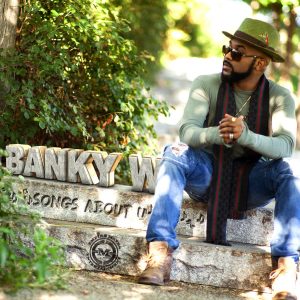 A new collaborative song "Running After U" was dropped by the International raving music crooner, Banky W starring Nonso Amadi, the Nigerian R&b lover boy.
Running After You Banky W ft Nonso Amadi, this song talks about him falling in love with a girl he meet for the first time and he kept in running after her, I love you than songs can say, but I can't stop running after you.
Banky W on This One, Running After U is performed by Nigerian singer, songwriter, and actor, Banky W. The single is taken from his 2017 album, Songs About U, released on the 1st of June 2017. Running After U features Nonso Amadi. The record is the second song on the album and was released under Empire Mates Entertainment, It is also a hit one to vibe with which appeared to be the 2nd track off in this album loved by fans out there.
"Nobody do it like you
Nobody do it like you
Calling your phone, how can you put me on hold
What do you want me to say after the tone
I wanna make you mine
Don't waste time, don't waste time
I running after to you shawty
Now you know I can't stop now
'Cause I'm running
Girl I keep running
'Cause I'm running
Girl I keep running
I don't wanna pretend
I'm swimming in a deep end
From the very first day I see you"
LISTEN AND DOWNLOAD "RUNNING AFTER YOU" BY BANKY W;