I Am Ready To Be Yours; Laye – Kizz Daniel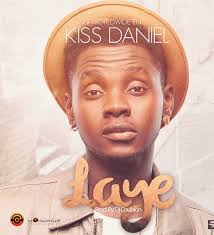 Kiss Daniel finally releases his follow-up single to his mega-smash hit "Woju" titled "Laye". This Kizz Daniel New Era Album was released in 2016.
There is no one like you anywhere my lover. I am not afraid to show you off. I am ready to be yours forever.  This is a song that speaks more on the entirety of what a guy has for his lover.
"Laye" is produced by DJ Coublon who also produced "Woju". The build-up for "Laye" has shown that the fans want to see more music from the young man who stormed the music industry by surprise in 2014.
Elele e-le, ẹ-le yeah
Boy, Kiss Daniel
G Worldwide
I know I'm crazy but, this is all I have for you (for you, baby)
Inakawamisi eh, girl I'm feeling you, I'm feeling you, ukwu
Eh
Turn around, around, around my baby see your lover (my baby see your lover)
Everything I give to you girl I don't want it back
Said I'm ready to be your's forever, no another
Say, don't you worry girl they can't take me away
Laye eh, laye eh, baby mi ko jo
I just wan let you know, I just wan let you know o
Laye eh, laye eh, baby mi ko jo
I just wan let you know baby pe ko jo o
Laye eh, laye eh, baby mi ko jo
See, I just wan let you know no girl can take me away
Laye eh, laye eh, baby mi ko jo
Kosi ru rẹ lọ dé, Baby pé kò jo o
DOWNLOAD AND LISTEN TO "LAYE" BY KIZZ DANIEL;