Tupac Shakur And All The Women Who Loved Him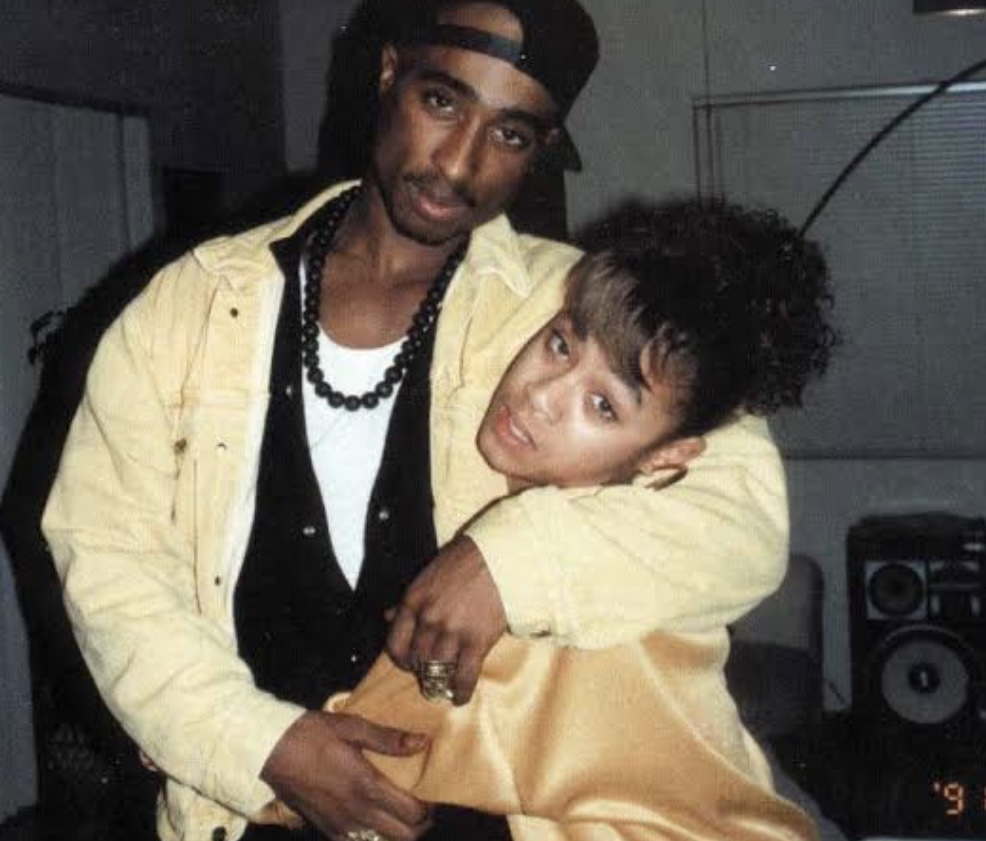 Tupac Shakur might have passed away 26 years ago, but till date there's still a lot of buzz around what he did especially all the women he was involved in.
Tupac has been married before and even had a "situationship" with Jada Pinkett but I bet you didn't know enough about his other women.
He has dated them all. Artists, models and actresses.
A brief look back into Tupac's relationship
Tupac and Madonna
In 1993, Tupac and Madonna began a relationship. This relationship was one that was never confirmed by Madonna until 2015.
In 2017, TMZ released a letter that Tupac had written for Madonna while he was in prison.
The letter which was dated January 1995, read,
"Can u understand that? For you to be seen with a black man wouldn't in any way jeopardize your career," the rapper wrote. "But for me at least in my previous perception I felt due to my 'image' I would be letting down half of the people who made me what I thought I was. I never meant to hurt you."
They sadly broke up because of their different races.
Keisha Morris
In 1994, Tupac Shakur and Keisha began dating.
They were in a relationship for a few months before they decided they wanted to get married.
They tied the knot in April of 1995. At the time, Tupac was in jail for sexual assault.
Their marriage sadly did not even last a year and they got divorced in March of 1996. This happened 5 years after Tupac got released from prison.
"Things were getting very different once he got bail, and I felt like I wasn't needed anymore," Keisha said in a 1997 interview. "It wasn't a good feeling. OK, of course you don't know from being so young. But I just felt like, 'Wow, OK, it was over.' Like, 'OK, I don't need you anymore. I'm getting out.' That's it."
Despite their divorce, Tupac and Keisha still remained friends with each other until his unfortunate death in 1996.
Whitney Houston
This came as a surprise to all, but, Bobby Brown revealed in a 2016 memoir that Whitney Houston had an affair with Tupac during the course of their marriage. He didn't delve deeper into that situation but Bobby was married to Whitney from 1992 to 2007.
Tupac and Kidada Jones
Tupac and Kidada met for the first time during at a club before his trial back in 1995.
Their relationship started on a hostile note because Tupac has originally dissed her father for marrying a white womanly, her mother.
Tupac eventually apologized to her for his statement and as things progressed between then, Tupac fell head over heels in love with her.
He even told his mum, Afeni that she was going to be his wife and the mother of his kids.
They lived together for 4 months before he was murdered in cold blood in 1996.
It was truly a gut wrenching moment for all the women who had been involved in his life.