The love story of Antoinette and Craig will make your bellies dance with excitement.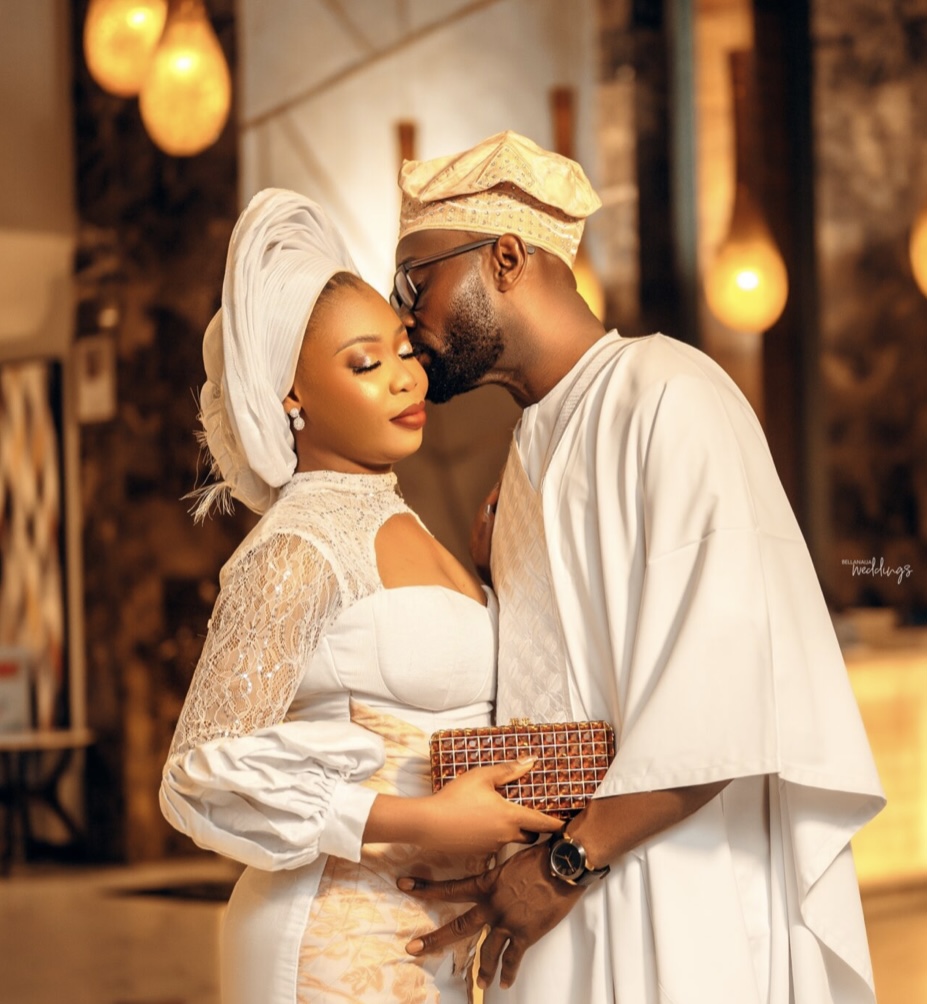 Who doesn't love a good love story?
These lovebirds got really acquainted for the first time on a plane and now they are ready to walk down the aisle together and say I do to forever with each other.
The love birds met each other on a plane and Antoinette who regularly books a flight for Craig immediately recognized his name tag when she saw him on the plane.
They locked eyes with each other at various times while they boarded the plane and later Craig asked Antoinette for her number.
She gave him her number and the rest they say is complete history.
This Is Their Love Story

"Oh yeah, luck didn't bring us this far but God did! Before now I was a younger friend to Craig's elder sister. She always asked me to assist in booking flights for him anytime he was in Nigeria for his trips. This happened even without seeing him physically
So this day, coincidentally I was on the same flight with him and my eyes caught his name on his boarding pass. I asked "Are you a brother to Mrs A"  and he replied yes! Then I said "my name is Antoinette" and I left. He kept gazing at me all through the flight and when we landed he gave me his card to call but I never did.
He had my contact before then since I always assisted in booking his flight tickets, and he kept calling but I always made excuses. One day, he said busy lady, can we have an hour of coffee? I said okay and that was it "
Told By the Bride Antoinette
Enjoy Their Stunning Pre-wedding photos below;