Smile for me – Simi; True Love Brings Smile To The Face.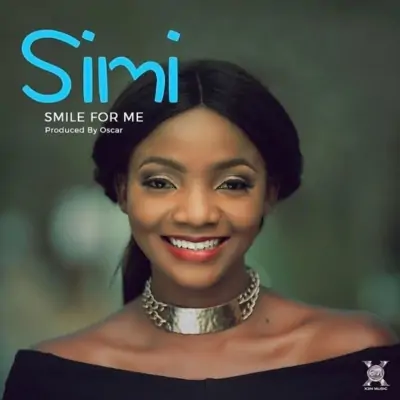 A Nigerian singer and songwriter Simi releases a smashing new single for her teeming fans during the season titled "smile for me". The singer is asking her partner to take a chance on her as regards their love voyage because he's the one her heart belongs to.
Simisola Bolatito Ogunleye (born April 19, 1988), professionally known and referred to as Simi, is a Nigerian singer and songwriter. Simi started her career as a gospel singer, releasing her debut studio album in 2008 titled Ogaju. This track comes in anticipation of her highly anticipated debut album which is due for release in the first quarter of this year.
The song was produced by super producer Oscar Heman-Ackah.
Smile for me even if you sad oo
Be good to me even if you bad oo
Stay with me even if you've got some place to be
Pray with me even if you no believe
Smile for me baby mi please smile ahh
I, I, I want to be the one wey you fit die for
I, I, I want to be the one that makes you
Do the things you thought you'd never do
Lemme be the one for you
I, I, I want to be your weakness baby
Lie to me if the truth will break my heart ooo
Sing for me even though your voice dey crack ooo
Dance with me even if you're dancing off the beat
Take a chance on me don't you believe I'm worth the risk?
Smile for me baby mi please smile
DOWNLOAD AND LISTEN BELOW;