Sarkodie Ordinary Love ft Tiwa Savage Lovers Stick Together.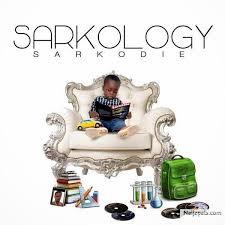 Taken from the sarkology album is a song by Ghana's own Sarkodie. He calls this one ordinary love..it features Nigerian's very own Tiwa Savage.
Sarkodie Ordinary Love ft Tiwa Savage, is a song that shares a story about two lovers who love each other but can't stay apart for long. To love someone is nothing, To be loved by someone is something. But to be loved by the one you love is something.
Sarkodie is here Again, Another Dope Shit featuring Tiwa Savage on this One titled Ordinary Love. Sarkodie is a Ghanaian rapper, songwriter, and entrepreneur from Tema. His contributions to the Ghanaian music industry have earned him numerous accolades, including the Vodafone Ghana Music Award for "Artiste of the Decade".
"shordy wanna leave,shordy wanna go
shordy wanna bounce,but i wanna know
debiaa wo kakyer3 mi s33 wo b3 k),but you dant
wo p3s3 wo dealy with the issues alone
me nim s3 me hawo but wo b3y3 nu d3n
wo hy3 me d) s33 you will ride with me till the end
wo y3 me home girl me family ne me friend
me y3 nipa,y3 y3 nipa we live and we learn
let's go,already nu ma y3 Sark
s3 me fr3 wo na wan picky p3 me feely bad
me min s33 3t) debia m3 treaty wo s33 rag
but this time me i no go slag
me ma won ti nesuo ma wo k) nya cold
s3 me y3 biibi na wo 3ni gyehua be bold
kakyer3 me namen ti me hu asi3 na m3 y3 kom
s3 asem bi na maka men b)su biom
no way
CHORUS (Tiwa Savage)
trying no to stay with you
you know i can't be alone
everyday time i leave you,got me rolling like a roling stone
you know that i need you"
DOWNLOAD AND LISTEN TO "ORDINARY LOVE" BY SARKODIE;