Pardi Fontaine and Jada Kingdom's New Relationship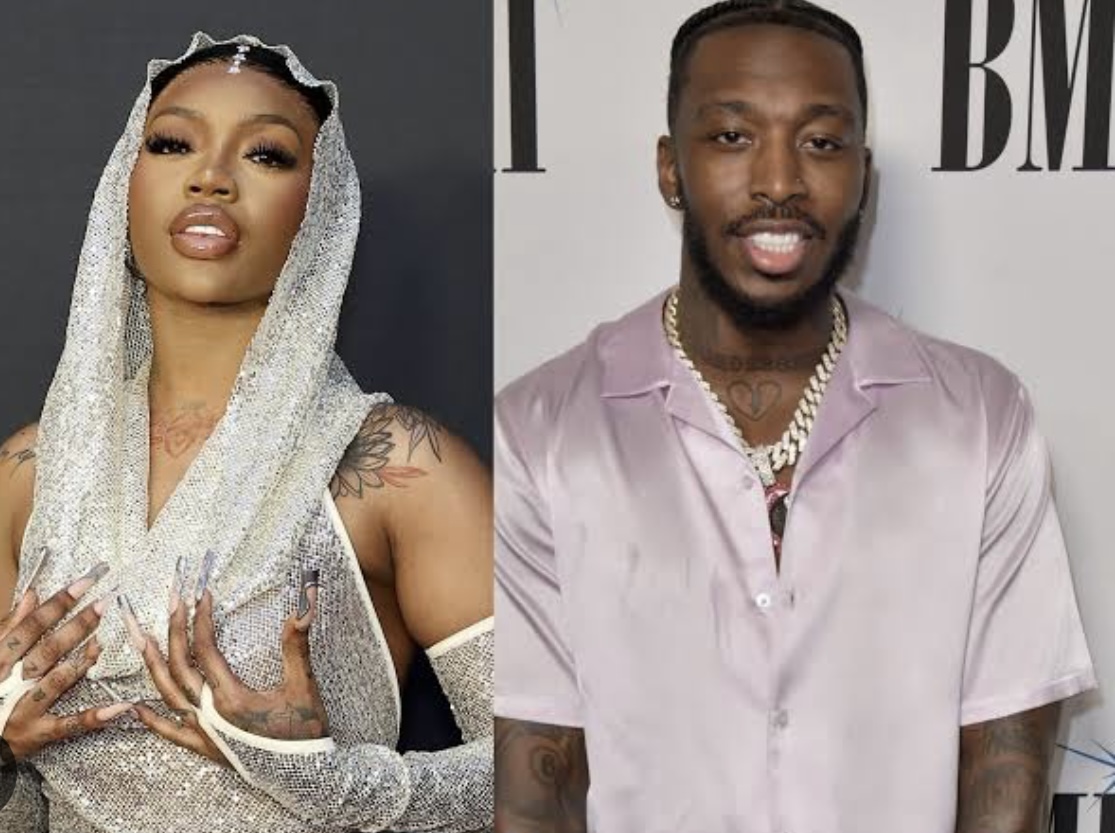 Jada Kingdom, known for her hit "Dickmatized," found herself at the center of dating rumors. Speculation arose that she was dating another rapper, Pardison Fontaine, who previously had a relationship with Megan Thee Stallion. Addressing these rumors indirectly, Jada shared a series of photographs on Instagram while preparing for New York Fashion Week. These posts hinted at a possible connection with Pardison Fontaine but did not confirm anything explicitly.
Megan Thee Stallion And Pardison Fontaine Breakup Rumors – What You Should Know
2. **Public Appearances and Speculations:**
– **Together at Public Events:**
Despite not openly confirming their relationship, Jada Kingdom and Pardi Fontaine have been seen together on several occasions. One notable instance was their appearance in photos on Jada's Instagram, where they posed together, displaying a level of comfort and closeness with each others.
– **New York Fashion Week Sighting:**
A significant moment in the progression of their relationship was their appearance at New York Fashion Week. Here, the couple was seen holding hands, a gesture that was interpreted by many as a confirmation of their romantic involvement. This public display at a high-profile event added substantial weight to the ongoing rumors about their relationship.
3. **Reactions from the Entertainment Industry:**
– **Burna Boy's Cryptic Response:**
The relationship has also elicited responses from other celebrities. Notably, Burna Boy, a renowned artist, posted a cryptic message on Instagram, believed to be in reaction to Jada Kingdom's relationship with Pardi Fontaine. His post included a large laughing emoji, which many interpreted as a subtle commentary on the new couple.
4. **Conclusion and Current Status:**
– **Relationship Status:**
Pardison Fontaine and Jada Kingdom have become a topic of interest in the entertainment world. While they have yet to make a formal statement about their relationship, their public appearances and social media activities have strongly suggested that they are indeed a couple. Their relationship has become one of the trending stories in the entertainment industry, attracting attention from fans and media alike.
The relationship between Pardi Fontaine and Jada Kingdom has evolved from mere speculation to a seemingly confirmed reality, marked by their public appearances and interactions. Their status as a new couple in the entertainment industry continues to be a subject of interest and discussion.