Ooni of Ife's Failed Marriages and Lovelife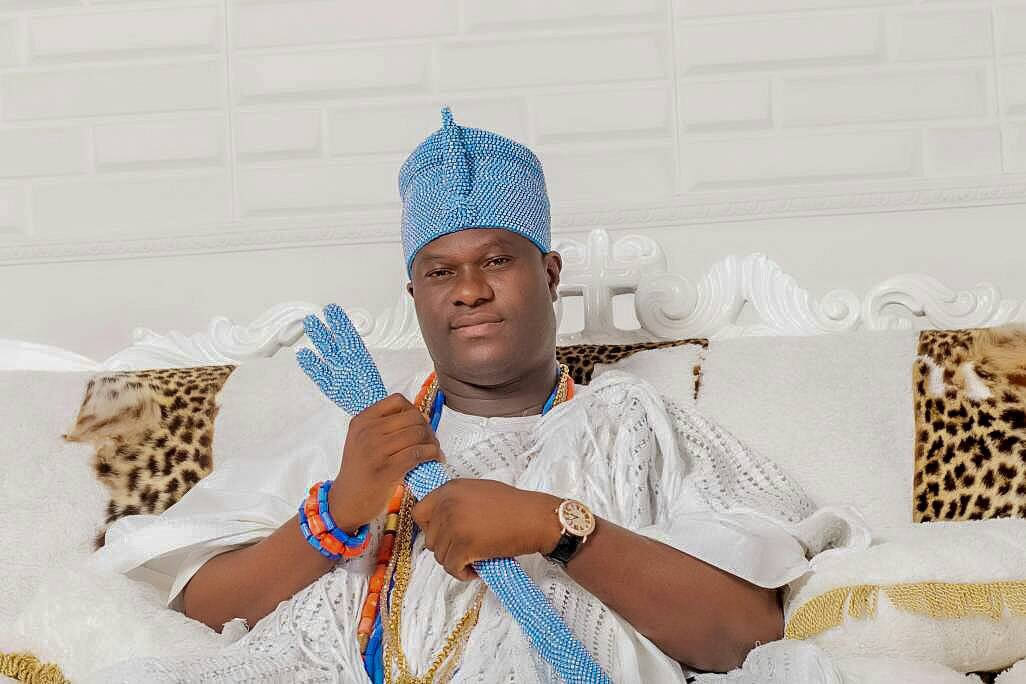 Can we even say the Ooni has a healthy love life after all these failed marriages? For our non-Nigerians and non-Yoruba readers, I'll start this by explaining to you who the Ooni of Ife is and what it means.
What Is The Meaning Of Ooni Of Ife?
The Ooni of Ile-Ife (Ọọ̀ni of Ilè-Ifẹ̀) is the traditional ruler of Ile-Ife and the spiritual head of the Yoruba people. Oduduwa which historians have argued to have been between the 7th-9th centuries A.D.
Who is the Current Ooni of Ife?
Oba Adeyeye Enitan Ogunwusi is the 47-year-old king and Traditional ruler of Ile-Ife, which is a Nigerian town regarded as the place of origin of the Yoruba people. His era as king began in 2015. He was born on the 17th of October 1974.
Ooni has not had a very peaceful matrimonial journey as he has had a couple of divorces. Let's take a quick ride on the Ooni of Ife's failed marriages and his current state of Love.
Ooni and Queen Bombata
Ogunwusi married Bombata in 2008. This was seven years before he became king. Things started to fall out when Queen Adebukunola Ogunwusi Bombata could not give him a male child.
Bombata wasn't happy that Ogunwusi had agreed to be the Ooni and she said she didn't want the spotlight.
After Ogunwusi became Ooni, a close source of the Monarch told Naijagist.com that he refused to call his wife his Queen and she was like a commoner living in the palace. This was because she couldn't have a male child and according to Yoruba culture, the king needs an Arole, the first son to take over the throne when he eventually dies. During his crowning, Bombata was there but he never introduced her to his guest as his wife.
Ooni said that one of his other reasons was because Bombata was not close to his daughter, Adeola.
The source and the public disagree on that because everyone sees how close they are on social media that you would think she's her real mother.
The royal couple parted ways and Bombata relocated to the United Kingdom.
Princess Adeola
Princess Adeola is a product of Ogunwusi's teenage intimate relationship with Omolara Olatuboson who was a neighbour and childhood friend then. The two never got married even after having a child together. In fact, Omolara wrote a press statement to everyone saying that the Ooni was an absentee father. This was a response to what the Ooni posted on their daughter's 19th birthday.
When princess Adeola celebrated her 19th, the Ooni took to his Instagram and Facebook to celebrate his daughter and wrote that he was a single father who took care of his daughter alone. Omolara wasn't calm about it this time. She wrote a statement, telling the public that the Ooni of Ife was absent for 10 years in his daughter's life. She stated that he only came five minutes after she was born and he came when she was four and then he became a little bit present when she was 10. She added that when Adeola was thirteen, she started visiting her father and his then-wife, Queen Bukunola Ogunwusi Bombata and she finally moved in to stay with them when she was 15.
According to Omolara, the Ooni never even supported them financially or materially when he was not in her life. She practically nurtured this child on her own.
Ooni and Queen Wuraola Otiti
They were married for seventeen months. Wurola came in not so long after Bombata left in 2016. Her real name is Ithohan Sonia Obahan. The Ooni moved on so fast that some people believed that maybe Wurola was also a reason for his failed marriage with Bombata. The Ooni was not bothered about the speculations and married Wuraola from the Kingdom of Benin. The Queen left as soon as she came into the glamorous palace. Their marriage didn't last and she said she wanted out. There was also no child record from Queen Wuraola.
Why did Wuraola Otiti Leave Her Marriage With Ooni of Ife?
The reason was never disclosed by any party. Instead, Wuraola told us that it was certainly not a case of infidelity or infertility 'on her end' and that people should stop carrying and believing rumours.
The Olori herself, meaning Queen has been married twice meaning her marriage with the Ooni was her third failed marriage. She was previously married to former Jigawa Governor, Saminu Turaki. She was legally married to a Lebanese Billionaire named Eli Khoury before she moved in with the Ooni.
Ooni and Queen Morenike Naomi Oluwaseyi
Queen Naomi is the third wife and the latest breakup. They got married on the 17th of October, 2018. She was a 25-year-old prophetess and founder of En-Heralds ministry based in Akure, Ondo State. She started the Ministry at the age of 18. Her life as a gospel preacher made people wonder if she could cope as a traditional ruler's wife. She got married to the Ooni in 2018 after his marriage with Wuraola crashed.
On the 18th of November 2020, Queen Naomi gave birth to Ooni's first son. Tadenikawo after waiting for two years.
In 2021, Queen Naomi announced on her Instagram page that she was no longer a wife to the Ooni and would rather be called the Queen of the people and the mother to her son. She stated on her Instagram that she did her best and she tagged the marriage as a 'struggle'
"I, at this moment, announce that I shall no longer be referred to as wife to the Ooni of Ife or as Queen of Ile-Ife but as the Queen of the people and mother of my adorable Prince," Silekunola said in a Facebook and Instagram post.

"I did my best to endure and make it work; many times, I smiled through the struggle, but I have finally realised I had just one assignment, my son, and when God is done, He is done."
Reasons regarding the breakup were not disclosed but she stated that it was not because he was married to another woman. She said that throughout her three years as his wife, she was the only wife. She admitted that they were side attractions but she was the only one.
Meanwhile, the spokesman of the Ooni of Ife, Mr Moses Olafare said that the Ooni had just sent a brand new car to the Queen to celebrate Christmas. He said that Ooni was at a three days music program and was excited to come back to his wife and son before seeing the news about the separation on social media.
He stated that Marriage is an agreement between two people so if the marriage has to be dissolved, it also has to be an agreement between the two people. He said,
" A night before yesterday when everyone went to bed there was no indication to warrant the reported separation of the marriage, in fact, that previous day was when Kabiyesi brought a brand new car to serve as a Christmas gift to the queen so if u are planning to separate with your wife tomorrow why will you buy a car for her today.
"And so it became a surprise to everyone including Kabiyesi when we saw what was reported on social media. The palace is unaware of this because there are traditional procedures to follow.
"I can confirm that there are no issues at all to warrant that, at least as at two days ago there was no indication at all, the car was delivered to her yesterday after she has written that thing she wrote. As I speak to you that car has been delivered to her. Everybody is still surprised and we remain surprised. Well, we are watching."
Ooni and Princess Ashley Afolashade Afolakemi
Princess Ashley was rumoured as a one time lover of the Ooni. The new Olori is an entrepreneur and an accountant.
Recall, that Queen Naomi, while announcing her divorce from the King, hinted that Oba Ogunwusi has a new lover. She gushed over her crown on her Instagram.
Princess Ashley is a single mum and it was said that she would have been his first wife but because she was a single mum, it was against their tradition. When Ooni was celebrating 6 years on the throne, she wrote down a long tribute. She wrote,
"Six years has flown by so quickly, I see and pray for many more years to come on the throne of your forefathers Omo Ajinaja Ogun. Akande Mii Ajiwe Fun'Osha, Okirikiribiti, Dagunduro Oko ODU… Iti Omo Irumole, Ekun ton fin tori tori, Ekun ton fin tiru tiru, Adigimala awo funfun, while others search for what they can take, you have taken the weight of the world on your shoulders and always search for what you can give back. Your ascension on the throne has changed a lot of lives not only in Ile-Ife but the entire black race. A true King's power is his compassion which you show effortlessly.

"We acknowledge the good that we have in Yoruba land which is you my crown jewel and for us, it is the foundation for all abundance. Ade a pe lori yin, Ase a pe lenu yin, thank you for all you do for humanity. To many more years on the throne of your forefathers, in good health and in abundance of wealth. I remain Aya Oba, ODU Aya Orunmila, Aya Oosha, Aya Olofin Adimula, Omo Oba."
However, sources have claimed that they are not married yet although she's in the palace and it will be communicated to the public when they do.