Alex Ekubo; A Bachelor's Love Story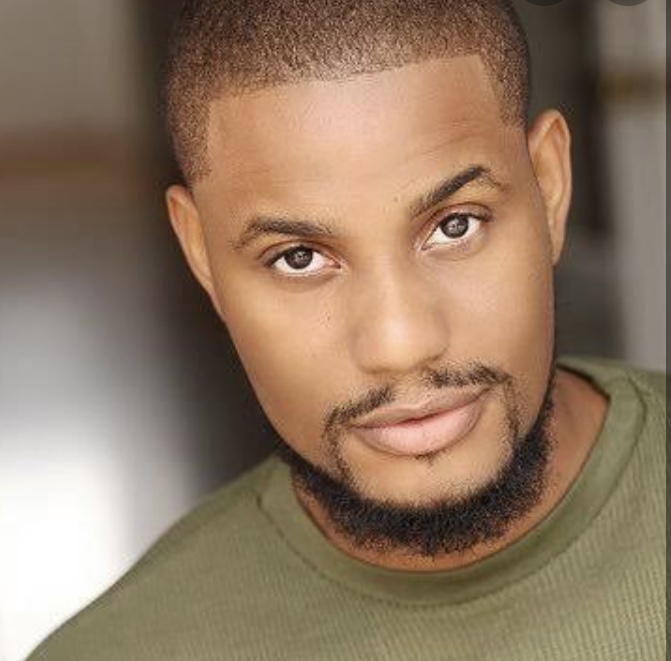 Alex Ekubo is one of nollywood's most eligible bachelor. His good looks and vibrant personality is an endearing quality for a lot of people.
In 2021, Alex was in the news on a consistent basis due to his relationship with model Fancy Acholonu. It came as a surprise to many when they both got engaged but then, it  came as an even greater surprise  when barely months later, they called off their engagement to each other.
Prior to his public relationship with Fancy Acholonu, Alex had been rumored to be in a couple of a relationships. None of which has  ever been confirmed by  him.
Let's take a quick walk down Alex Ekubo's relationship life till date.
Alex Ekubo And Ebube Nwagbo
It was rumored that the handsome actor was in a relationship with fellow Nigerian actress, Ebube Nwagbo. This speculation started swirling after they were both individually asked who their celebrity crushes were and they both mentioned each other's names.  They also became really good friends and of course people were quick to air their opinions on how great it would be if the Nollywood actors were in a relationship.
Alex Ekubo And Yvonne Nelson
There also a rumor that Alex  Ekubo was in a relationship with Ghanaian Actress, Yvonne Nelson. This was after they both posed up on social media in series of photos together.
When Alex was asked during an interview on his relationship with the Ghanaian actress, this is what he had to say
"Yes, there is something going on between us. We are colleagues. So that's something right?
That was the only time Alex addressed their relationship rumor.
Alex Ekubo And Yemi Alade 
Relationship speculations for this pair started after Alex Ekubo starred in the Nigerian musician's music video for her hit single "Johnny". In the music video he was her romantic love interest and it was the chemistry between them that got people talking.
When Yemi was asked about her relationship status with Alex Ekubo, she said
"Alex is a very cool and lovable guy. He is also so cute and amazing, I believe that's why people actually think we dating"
This proved that the two might not be in a relationship like we all thought. We can't help but reminisce on what a great couple they would have made.
Alex Ekubo And Fancy Acholonu
Rumors of Alex Ekubo and Nigerian model Fancy Acholonu, first started making rounds when they both were commenting and liking each other's pictures.
However Alex Ekubo confirmed it wholeheartedly when he took to his instagram page to reveal to his followers that he had proposed to his long term girlfriend Fancy Acholonu.
On May 3, 2021, he wrote
"I asked the love of my life @fancyacholonu to marry me…❤️?
Fancy also took to her instagram page to share news of her engagement .
The happy fiancée gushed,
"…& I said YES to the Love of my life @alexxekubo ?❤️ #Falexx."
After that revelations, Alex and Fancy were posed up in a lot of cute of instagram pictures together. With Alex showering her with praises and Fancy returning the energy with more compliments for her soon to be husband.
All seemed well and great for the gorgeous pair until a shocking unfollowing.
On a Thursday of 2021, Fans were met with the unfortunate news that the intended couple had unfollowed each other on instagram and they had also deleted all their pictures together.
This left a lot of Nigerians befuddled because they had seemed like the perfect couple.
Fancy made a post on her instagram account to address their split and confirm that their engagement has been called and their relationship had met its end.
The instagram caption read;
"Hey guys, I am writing to inform you all officially that I have ended my relationship and engagement and I have called off the wedding with Alexx Ekubo,"
"I am aware this may be a shock to many people. I made the best decision for myself, because it is important that everyone finds happiness and live in their truth. At this time, my family and I ask for you all to please respect our privacy. Thank you so much."
Their marriage was scheduled to hold in November and we can't help but wonder what happened to all the money and energy spent In planning a wedding.
However it's better to leave a wedding than to leave a marriage in the future. 
Alex Ekubo And Ebube Nwagbo, Again?
This pair reignited relationship rumors once again following a sweet love letter that Alex Ekubo sent to his fellow nollywood actor  Ebube Nwagbo on her birthday.
On his instagram, he shared a picture of him and Ebube rocking matching outfits.in the photo they both looked like a couple.
In his instagram caption following the picture, he called Ebube his boo.
The caption reads:
"Happy Birthday Boo, you already know how i feel about you, no need for long talk. @poshesteb the Poshest of dem all, drama free Posh, wahala free Posh, Stress free Posh. Posh nkem, when i say I gat you, you know it ain't just words… Golibe Nwanyi obi oma, Ikuku dey for you forever".
Wow! Now that is not a message for just a "normal friend".
We don't know if a romantic relationship actually does exist between the two but we do know that they both share a special connection and a long standing friendship.

A good lesson to take out of Alex's relationships is that it is important to make decisions for yourself when it comes to marriage regardless of what the society or people think. It is always better and easier to walk out of a wedding than to walk out of a marriage.