Nedu Wazobia Hesitates About Don Jazzy's Sexuality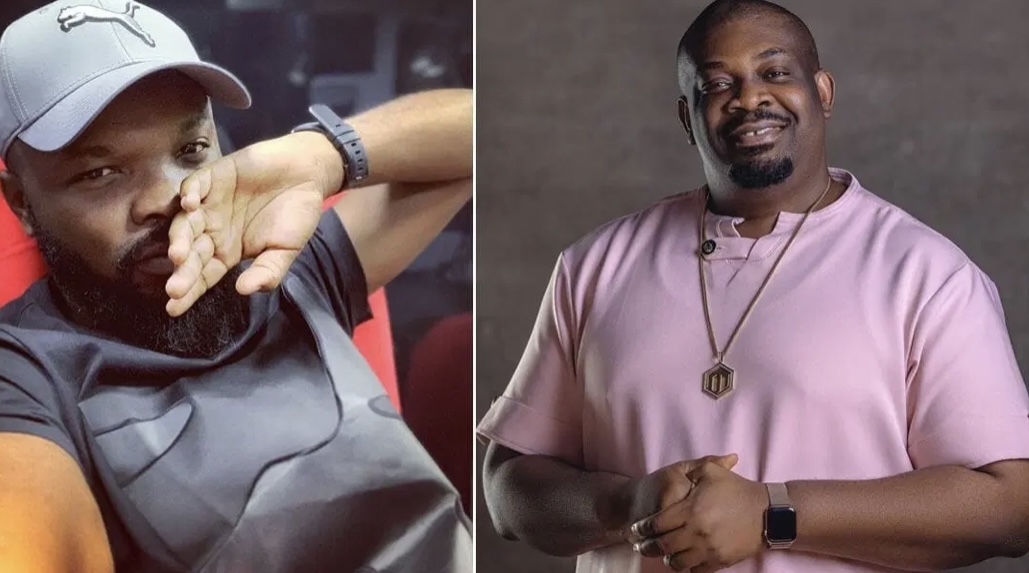 Popular media personality, Nedu Wazobia, recently caused a stir on social media after sharing his thoughts about Donjazzy during a recent podcast. During the show, Nedu made the bold claim that 90% of male celebrities are gay, and went on to state that he, Kunle Remi, and Mr Macaroni are not among them as they all love women. However, when asked about Donjazzy, Nedu hesitated before stating that Donjazzy also likes women. This hesitation sparked a frenzy online, as many interpreted it as a sign that Nedu may not be sure about Donjazzy's sexual preferences.
The topic of Donjazzy's sexuality has been a subject of controversy for quite some time now, with many speculating about his true preferences. Some have pointed to his close relationships with male celebrities as evidence of his potential attraction to the same sex, while others have argued that his musical and creative output is more indicative of a straight man.
Regardless of the truth behind Nedu's statements, it is important to remember that everyone's sexual orientation is their own personal business and should not be used to judge or discriminate against them. Additionally, it is important to remember that sexuality is a complex and fluid concept, and that people can change their preferences over time.
It's also worth mentioning that this kind of rumor and speculations about someone's sexual orientation is not ethical and might hurt the person, and as such should be avoided. And it's important to respect people's privacy, and not to make assumptions about their sexual preferences without clear evidence.