Majesty – Peruzzi; Loving You Never Was An Option.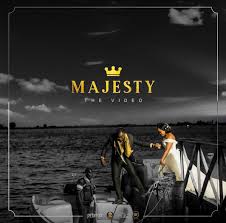 Highly Talented Nigerian artist, Peruzzi released this Love Tune titled "Majesty" which was released as the 10th Track off his 2018 Hit Album 'Heartwork'.  Peruzzi poured his heart out to the one he loves, letting her know that all his love is meant for her.
"Your task is not to seek for love, but merely to seek and find all the barriers within yourself that you have built against it." – Rumi
Peruzzi dropped "Majesty" as part of a really underappreciated E.P, "Heartwork" in November 2018. This great song has a crisp video which was directed by Dammy Twitch and since its release, it has garnered over 5 million views on YouTube, the video trended for a number of weeks on the YouTube platform and got a lot of accolades.
I promise to kiss u before u wake up
Love u without the makeup. (makeup o.)
Baby don't break up
I touch down before the take-off eh yee
Luckily for me you know my b
They say I take you personal, I no fit disagree
Omo no confam thing if u check am
True talk I no dey run scam
Control for my area
So I for like give u your own crown eh yee
Luckily for me you too sabi
They say I wan dey take you personal, I no fit disagree.
Wanne if u see d mermaid, her royal majesty
Pikin wey fine like dis
Suppose dey with
DOWNLOAD AND LISTEN TO "MAJESTY" BY PERUZZI;