Gyakie – Forever; Love Is Limitless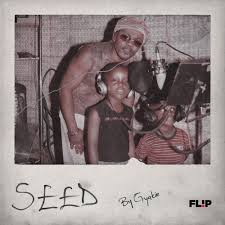 A Ghanaian buzzing female artist, Gyakie has released a new melodious single titled, "Forever". This love tune talks about how the artist expresses her love and affection.
Love is limitless; the more it flows out, the more it flows in. It can never deplete, never get exhausted. It is self-generating. The more you give, the more you get. Love does not choose, it does not distinguish, it does not discriminate.
Gyakie is a budding musician who also happens to be the daughter of Ghanaian highlife legend Ernest 'Owoahene' Nana Acheampong, popularly known as Nana Acheampong, one-half of the famous Lumba Brothers.
Flip THE MUSIC
Gyakie uh huh
Na na na, na na na na na na, ayy yeah
(And it goes like)
My mind dey for you
My heart beats for you
Every time when I think of you
I don't know
I, I, I feel loved again
I don't want to wait for days
Lemme have you in my arms again
Please?
When they all said I can't have you
I proved them wrong I came for you
Any weather, any mood too
Omo you know I'll still come through, uh huh
Gimme love, yeah
Forever, yeah
I dey craze for your love
LISTEN AND ENJOY "FOREVER" BY GYAKIE;