Tupac Shakur's Killer Arrested! Jada Pinkett Reveals She Would Finally Get Closure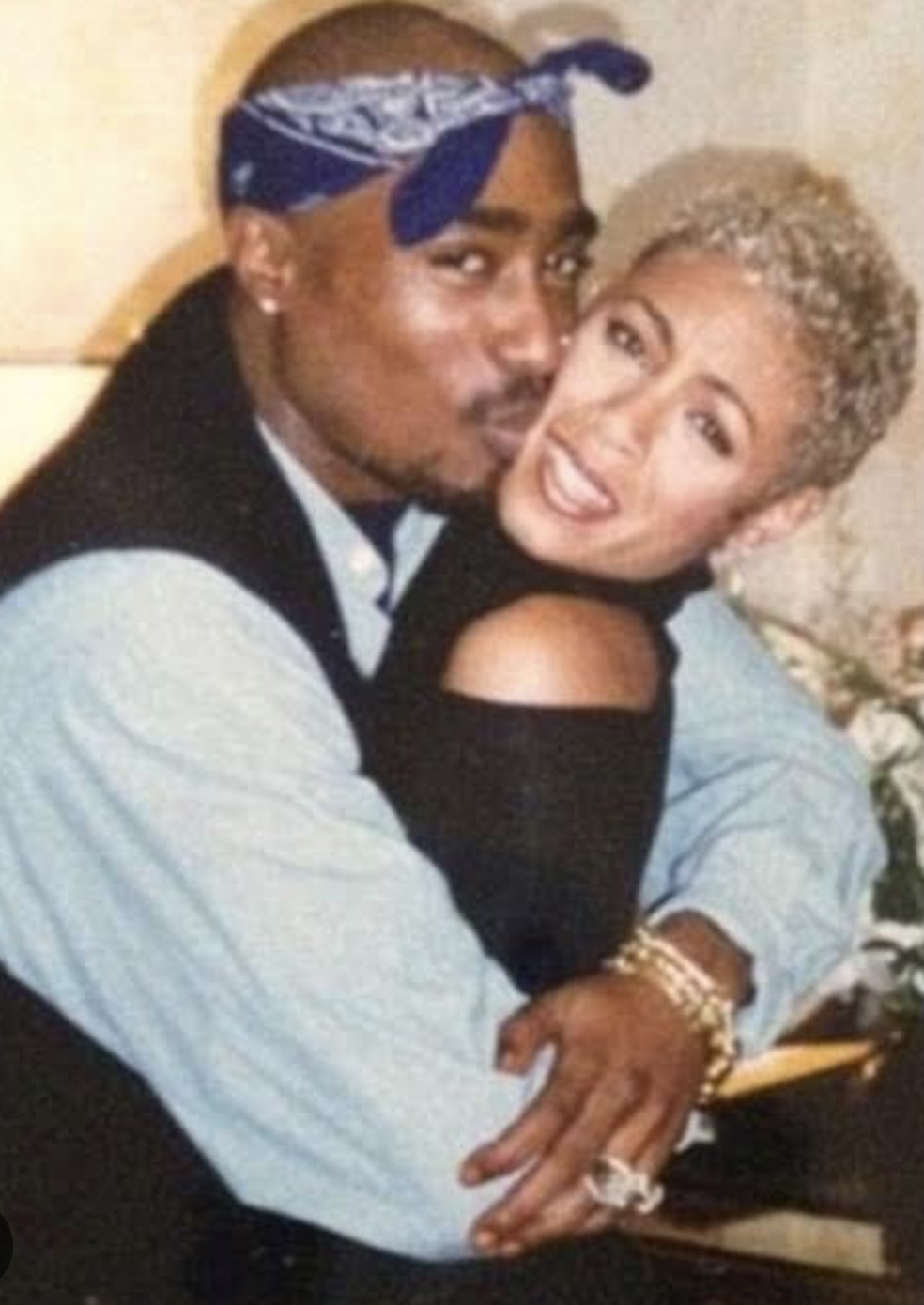 In a new development that has captivated the world, a suspect has been arrested in connection with the 1996 murder of legendary rapper Tupac Shakur.
This long-awaited breakthrough in a decades-old case has not only sent surprise through the music industry but has also brought a sense of hope for closure to those who were close to the iconic artist.
One of those individuals is none other than Jada Pinkett Smith, who has shared her thoughts on the arrest of a Nevada man linked to Tupac Shakur's murder. Jada Pinkett Smith's relationship with Tupac was deeply rooted in friendship and shared experiences. The two met at the Baltimore School for the Arts in Maryland during the late 1980s and formed a close bond that lasted until Tupac's untimely demise.
The Love and Hate Relationship Of Will Smith And Jada
The Entanglement  (The story of Jada Pinkett Smith And August Alsina)
In an emotional Instagram story post, Jada expressed her hope for answers and closure. Accompanied by a white dove emoji, she wrote, "Now I hope we can get some answers and have some closure. R.I.P. Pac." This heartfelt message is a testament to the enduring impact Tupac had on those who knew him best.
Jada Pinkett Smith has spoken candidly about her friendship with Tupac Shakur on numerous occasions. In a recent interview with Howard Stern, she described Tupac as a charismatic and unique individual, unlike anyone she had ever met. His charisma, she noted, was undeniable, leaving a lasting impression on everyone he encountered.
Tupac Shakur's tragic death on September 7, 1996, in Las Vegas, due to a drive-by shooting, left a void in the world of music and beyond. However, Jada Pinkett Smith believes that despite his untimely demise, Tupac's legacy remains alive. She described him as having left a "very strong and powerful mark" on the world, and his influence continues to inspire people even today.
The suspect in custody, identified as Davis, also known as "Keefy D" or "Keffe D," has admitted to being in the car that pulled up next to Tupac Shakur's vehicle on that fateful night in Las Vegas. While the indictment doesn't directly implicate Davis in pulling the trigger, it alleges his involvement in the shooting and suggests that he obtained a firearm for the purpose of seeking retribution against Tupac Shakur and Marion "Suge" Knight, the head of Death Row Records.
During a recent news conference, Las Vegas Metropolitan Police Department Lt. Jason Johansson stated that Davis played a central role in orchestrating the plan that led to Tupac's tragic death. Clark County District Attorney Steve Wolfson celebrated the indictment, calling it the moment they had been waiting for, nearly three decades later, and expressing confidence that justice would be served.
The incident leading to Tupac's murder was ignited by a fight earlier that evening at the MGM Grand Hotel & Casino, where Tupac and Suge Knight confronted a man identified as Orlando Anderson, who was Davis's nephew. Davis allegedly sought revenge and procured the weapon used in the fatal shooting.
For years, Tupac Shakur's murder has been shrouded in mystery, giving rise to countless conspiracy theories, song lyrics, and even movies.

With this significant development and the arrest of a suspect, there is newfound hope that the truth will finally come to light, providing closure not only to Jada Pinkett Smith but to fans and admirers of the late rapper worldwide.

Tupac Shakur's legacy endures, and this chapter in his story may bring a measure of peace to those who loved and admired him.