The Little Mermaid Actress Halle Bailey- Who Has She Dated?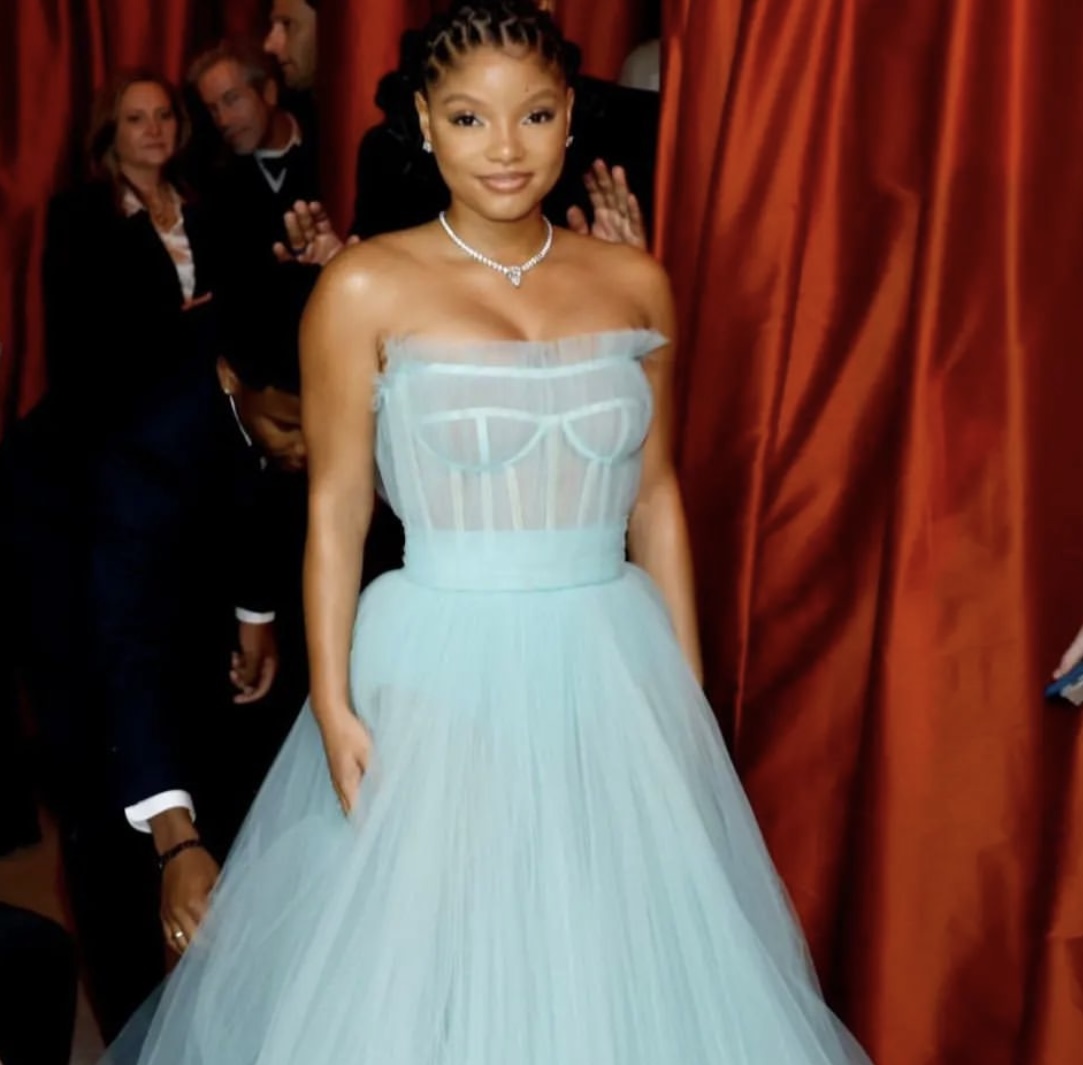 The little mermaid actress Halle Bailey is a super talented actress, singer, dancer and songwriter and she  is best known for her role as Sky Forster in the television series "Grown-ish."

Recently, she has made a lot of waves in the entertainment industry after being cast as Ariel in Disney's upcoming movie "the little mermaid".
As her professional life hits the roof, people have also become really interested in her personal and love life.
Who has she dated in the past? Who is she dating now?
Fans have been really  curious about the little mermaid Halle Bailey  dating life and in a recent interview with Essence magazine, the actress  confirmed that she is in a relationship with YouTuber DDG.
The couple first sparked rumors of a romance back  in January 2022 when they were seen together at Usher  Las Vegas residency. DDG then confirmed their relationship in a sweet Instagram post on Halle's birthday in March of the same year. Since then; they have been seen together at various events, and have even posted pictures of each other on their social media accounts.
Halle also spoke candidly about her relationship with DDG in the Essence interview, revealing that she had been a secret fan of him way before they even met. In her own words,
"I grew up being on YouTube and would always see the young Black creators and was constantly inspired by them. He was one of them," she shared.

"I completely forgot about him. But then I saw that he was dropping music, and I really gravitated toward this one song. Coincidentally he messaged me — and the rest is history."
Hailey Bailey and DDG break up?
However rumors of a breakup between Halle and DDG began to spread back  in February 2023 after the couple unfollowed each other on Instagram, and DDG deleted all of his photos of Halle from his account.

However, neither of them has officially confirmed the breakup, and fans continue to speculate about their relationship status.
Apart from DDG, Halle has not publicly dated anyone else in the past at least no one that we know of. She has however revealed her type of man in an Instagram live video with her sister Chlöe. Halle Bailey said that she likes a man with confidence and swag, while Chlöe prefers the pretty boys.
In addition to her relationship status, Halle has also spoken about how protective she is about the people she loves in her personal life. 
"If you've got a problem with so-and-so, then we've got a problem," she said. "I'm a fire sign … If I love you and somebody crosses you, it's over. That's been my stance since I was young." Halle's commitment to protecting those she loves is a reflection of her caring and loyal nature, both on and off the screen.
Overall, Halle's fans are excited to see her continue to shine in her professional and personal life. Whether she is in a relationship or not, Halle's talent and dedication to her craft make her an inspiration to many.