Sophie Turner And British aristocrat, Peregrine Pearson Spark Dating Rumors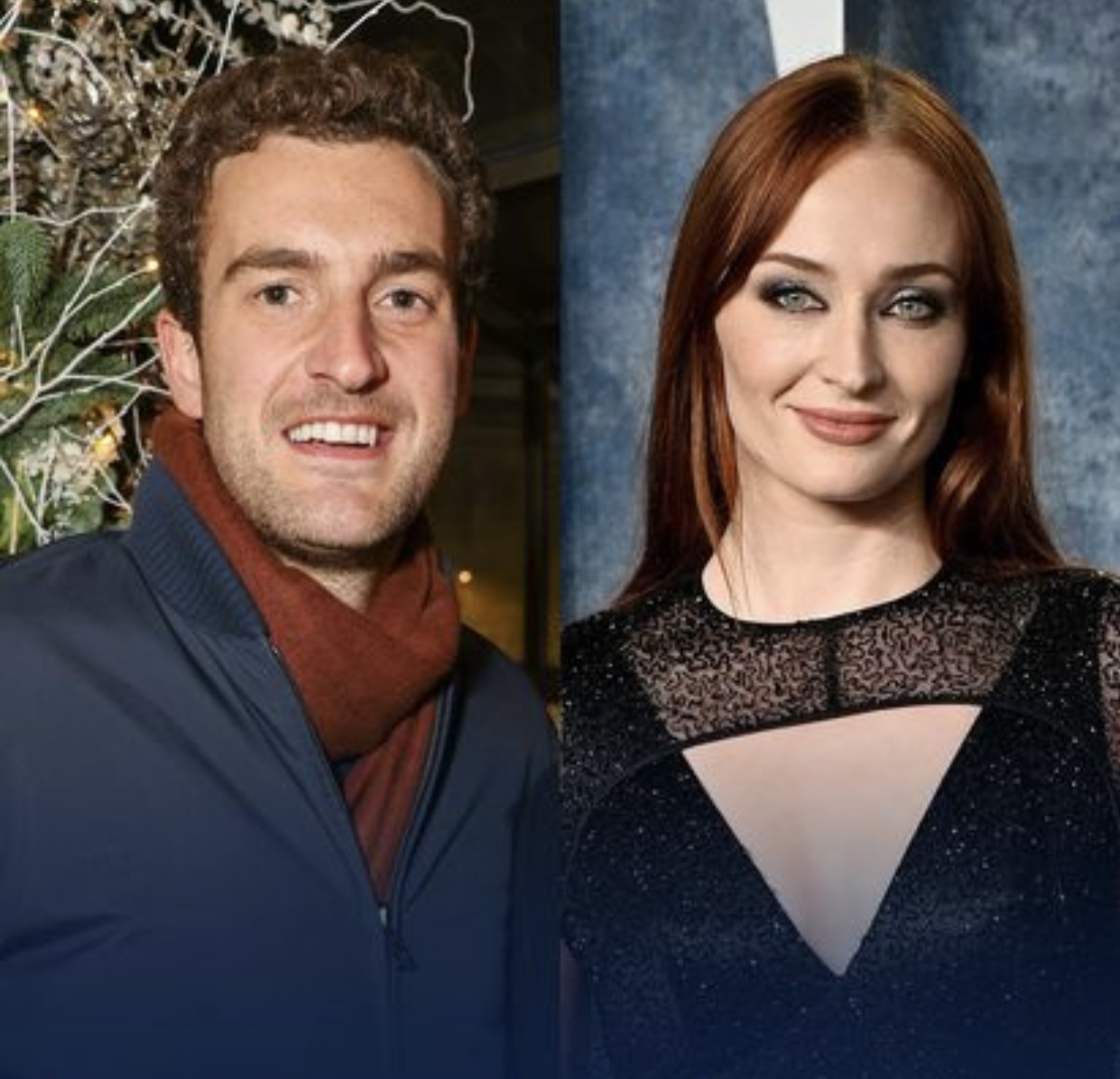 Sophie Turner's love life has taken an interesting turn following her split from Joe Jonas. Rumor has it that she may have found a new love interest, and this time, it's a British aristocrat, Peregrine Pearson.
A Look Back:
Sophie Turner's romantic journey has seen its fair share of ups and downs. She and Joe Jonas began dating in late 2016, keeping their relationship mostly private. Their love story culminated in an engagement in October 2017 and two unforgettable wedding ceremonies – a surprise one in Las Vegas in 2019, followed by a more formal and lavish celebration in France later that same year.
Troubled Waters:
However, as the Labor Day weekend of 2023 rolled around, news broke that Joe Jonas had sought the services of a divorce lawyer, shedding light on the challenges in their relationship. Their once-shared adventures and affectionate moments on social media gave way to a more complicated reality.
Joe Jonas And Sophie Turner's Marriage Is Irretrievably Broken – Here's Why
3 Men Sophie Turner Dated Before She Met Nick Jonas
Sophie Turner Reveals She Had An Argument With Joe Jonas The Day Before He Filed For A Divorce
Meet Peregrine Pearson:
Now, the spotlight has shifted to Sophie Turner's rumored new love interest, Peregrine Pearson. This British aristocrat has been making headlines after being spotted with the actress. Peregrine, born on October 27, 1994, is the son of Markel Olander and the Viscountess Caldrey, heir to the vast Caldrey estate spanning 16,500 acres in West Sussex, along with a family wealth estimated at around £224 million.
A Royal Connection:
Peregrine Pearson has previously made headlines as he dated a princess, Maria Olympia of Greece and Denmark, for three years. His status as one of Britain's most eligible bachelors has only added to the intrigue surrounding his newfound connection with Sophie Turner.
What Lies Ahead:
As the world watches with bated breath, Sophie Turner's budding relationship with this British aristocrat, Peregrine Pearsonis sure to be a subject of ongoing fascination. With a wealth of history, wealth, and a royal connection in the mix, their romance promises to be one that will continue to captivate the entertainment world. Stay tuned for further updates on this unfolding story.