Rema – Ginger Me; Love Is Beyond Words.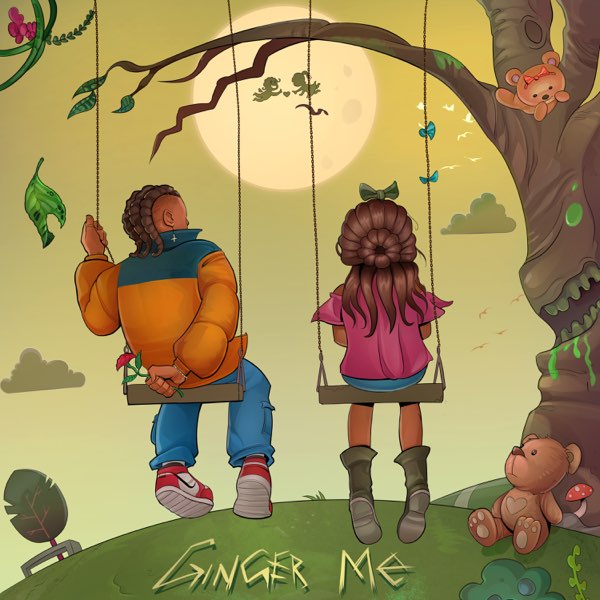 One of Mavin Records' best performing fresh artists Rema visited the scene and to bless us today, he delivered a new song titled "Ginger Me".
Rema – Ginger Me, is a love song where Rema expresses himself. Saying he so lucky to have you by my side and always cherish every moment they have together. You make my lips form a perfect smile. There are a million ways to say how much I love you that I truly don't know where to start.
This comes following the massive success of his previous released singles "Beamer" and "Rainbow" which dropped back in February this year. The new song arrives shortly few hours after Rema was announced as the Apple Music Up Next artiste.
"Girli na your love wey dey ginger me
You dey give me the love and the energy
Only you wey dey high me like Hennessy, mh baby oh
Girli na your love wey dey ginger me
You dey give me the love and the energy
Only you wey dey give me melody o, yeah
This love, me I never see before
Baby oh
This love, me I never feel before
Baby oh
This kind girl wey I never see before
I go America, go London
Me I never see before
Hmm baby oh
Sweeter than Fanta, hmm
Coca-Cola oya, hmm
Sweeti my belle, hmm
Omoge no go give me Jedi Jedi o
Born plenty baby baby o
I no go do you Johnny Johnny o
Baby o
Hmm hmm, ha
Na you you you you you
Wey dey make me dey do do do do do, yeah
Na you you you you you
Wey dey make me dey do do do do do"
DOWNLOAD AND LISTEN TO "GINGER ME" BY REMA;