Mr Eazi and Temi Otedola Are Engaged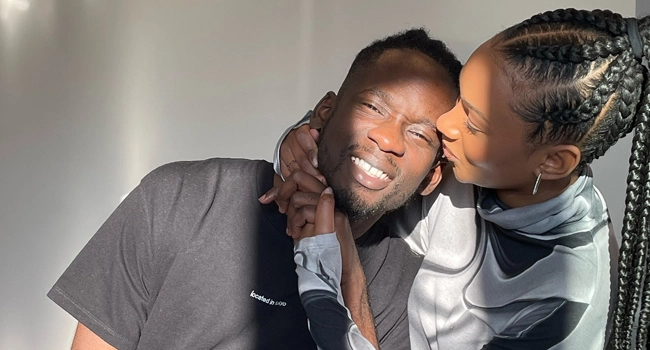 Mr Eazi and Temi Otedola are engaged, this was disclosed on Sunday, August 10, 2022 by multiple sources.
Talented Nigerian Disk Jockey and singer, Florence Otedola, popularly known as DJ Cuppy, has congratulated Nigerian singer, Oluwatosin Ajibade, known better as Mr Eazi, after the much publicized proposal and being engaged to his long-term girlfriend, Temi Otedola.
Both DJ Cuppy and Temi are daughters of Nigerian billionaire, Femi Otedola.
This story has been reported by various media outlet including The PUNCH. In a video clip by Temi on her social media page, she revealed the exact moment Mr Eazi proposed and how she said Yes. As of today, the couple are engaged and billed to marry.
WATCH VIDEO OF MR EAZI'S ENGAGEMENT TO TEMI OTEDOLA
Reacting to the news, Temi's sister, DJ Cuppy wrote in a tweet, "Today is one of the HAPPIEST days of my life… Thank you @MrEazi for bringing such joy to our family! 👰🏽‍♀️💍🤵🏾
"Oya what is the hashtag for the wedding? Congratulations to my favourite couple on their engagement! 💍
In another tweet, she said, "I'm so happy that my lil sister @TemiOtedola 👰🏽‍♀️ has found her personal person! Yo @MrEazi 🤵🏾I've always wanted an older brother, WELCOME TO THE FAMILY!
See our next story on the Love story of Mr Eazi and Temi Otedola and 10 Things You Don't Know About Them.