Love has No Limit, Listen to Case by Teni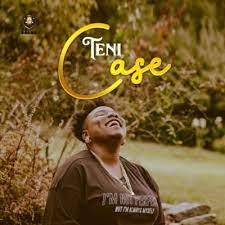 The Nigerian singer and songwriter Teni released a new single titled "case". This melodious song discusses the uncertainties that accompany the beginning stages of a relationship, who is ready to do whatever it takes to win his/her heart.
The song speaks to the entirety of what you can and should do for your lover. Consequently, lover should go the extra mile for the right one.
Teni, is a Nigerian singer, songwriter and entertainer. Teni, who recently featured on D'Tunes' "Simbobo" and "Kolesi" rolls out "Case" for the listening pleasure of her fans. The mid tempo jam "Case" will sure will get you vibing in no time.
Iye hey hey, huh oh oh (Dr. Dolor Entertainment)
Pem pem, ijele bem
Pem pem, ijele bem
Pem pem, ijele bem
(JaySynths on the beat)
I slap police for your case o
I go to war for your case o
I go to court for your case
I climb the bridge for your case o
Enter water for your case o
I punch judge for your case o
Anything you want baby, get for you baby
For your case oooo, elele le
For your case oo, ho huh ho no
For your case oooo, elele le
For your case oo, ho huh ho no
'Cos my papa no be Dangote or Adeleke
But we go dey ok yea, yea
But my papa no be Dangote or Adeleke
But we go dey ok yea, yea
I go go Oshodi for your case
I go slap agbero for your case
I go call M.C Oluomo, I go report all of dem
I go go Oshodi for your case
I go slap agbero for your case
I go call M.C Oluomo, I go report all of dem
LISTEN AND DOWNLOAD CASE BY TENI;