Pastor Faith Oyedepo's Teaches On Nurturing Your Relationships As A Man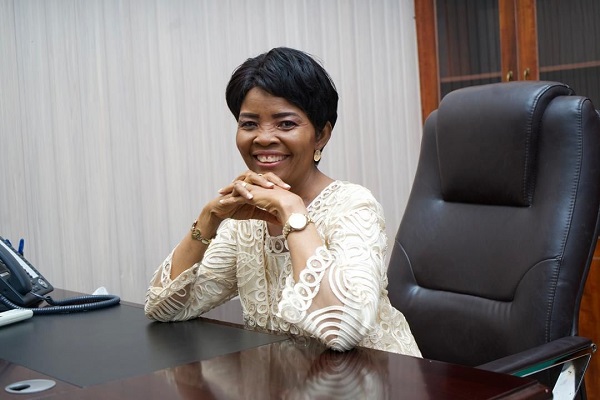 As a man, you'll need to have some attributes to be the 'man' of your wife's dreams. Everyone has a specification (spec) and that is what they look out for before anything else. What are those attributes? What makes a man a Dream Man?
He is Loving: Just as Christ loved the church. A loving man does not wait for his wife to be perfect before he loves her. In expressing his love he consciously ignores the negative and unattractive things. He forgets the flaws. He calls his wife a virtuous woman and so motivates her to live up to his expectations.
He is a Provider: Psalm 62 Vs 5 In providing for his family, the dream man puts his total trust in God, not his salary. He recognizes that he has absolute covenant responsibility to provide for the needs of his family and does so with joy.
He is a Worker; Nobody wants a lazy partner. Everybody wants a hard worker. Someone that is productive and can sustain his family. He is not collecting money from people and borrowing. He has a working hand, not a receiving hand.
He Does Not Find It Hard To Apologize; It is never a big deal to him. He acknowledges when he's wrong and he's accountable for his mistakes. Some men find it hard to say, "I am sorry, please forgive me," because of their ego. But, the dream man does not let his ego stand between him and his wife or children. She stated that men should not give room to the devil to bring problems to their homes.
He is Caring: A dream man must be caring. He must be concerned at all times about the welfare of members of his family. He cherishes, nourishes and ravishes his family members with care. He makes time to be with them and is always there when he is needed; he is not too busy to listen to them.
He is an Intercessor; A Man should always pray for his family as Jesus prayed for the church. He recognizes that prayer is how the power of God is released to the believer so he faithfully prays for them.
She ended by saying for you to have and possess good qualities, you have to have a good relationship with God.
Who is Pastor Faith Oyedepo?
Pastor Faith Oyedepo is the wife of Bishop David Oyedepo, the founder of the Living Faith Church Worldwide a.k.a. Winners' Chapel, and Senior Pastor of Faith Tabernacle, Canaanland, Ota, Nigeria.