Gbenro Ajibade and Osas Ighodaro: The Problem With Many African Marriages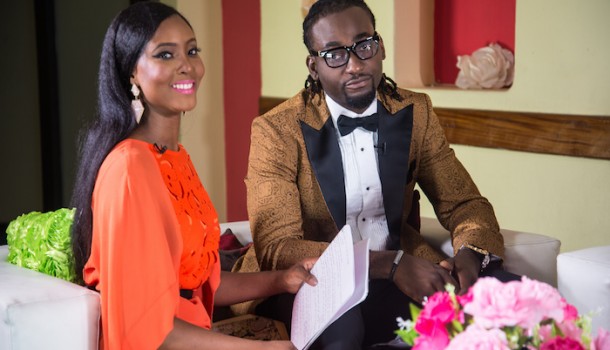 Gbenro Ajibade and Osas Ighodaro: The Problem with African Marriages
Many people woke up to the news of actor Gbenro Ajibade shading his wife, Osas Ighodaro on Instagram. It was a topic of discussion on Twitter and many did not spare words to castigate Gbenro for doing that.
He was called all sorts of names and deservedly so, mostly because he acted weakly by bringing the issue to social media in the manner that he did.
Their issue is a typical case study of when marriage becomes the sole responsibility of one party.
For those who don't know them or the issues, this is what he said…
It Must Always Be You First
All I saw in these messages are the condemnation of a mother without you stating clearly your own fallibilities as a husband and father.
For any marriage or parenting to truly work like it was designed to, you must first take responsibility for your actions and inactions.
It must move from, 'look at what she's always doing' to 'how am I contributing to making her behave this way?' A woman who has a loving, supportive and 'proud-of-her' husband will oftentimes always look forward to coming home to him and the kids they made together.
Before you beam the searchlight on her, beam it closely on you first (This goes either way).
You Have Really Not Tried Everything 
After getting the much-deserved heat and bashing, Gbenro Ajibade made another post stating that he has tried everything that didn't work.
This is the same excuse many often make after they are confronted with their folly. Excuse me, sir, you have not tried everything. You have only tried what you know and think is the solution.
Have you tried having it her way for a time being? Have you tried submitting to accountability coach or mentor? Have you tried changing your circle and hanging out with more happily married couples than those padding their happiness with social media?
And in case you think you have tried all I said, note that these are tip from the number of things you are yet to try.
Social Media is the Third Party They Asked You to Stay Off
Many years ago, 'never allow a third party into your marriage' used to be the greatest and most regular advice.
Notably, it has changed because for the marriage of this generation to survive you need a quality third party who will constantly help you both examine your actions towards each other while inspiring you to make better decisions for your relationship.
These third parties are in the kinds of circles you keep, the information you feed on, the mentors you have, and the coach you choose.
What many of us need to know is that 'the third party' they warned us against then is now social media and every stranger that acts like a friend.
Everyone who does not have the capacity to help you but you have chosen to solicit their help anyway.
No matter how bad your bedroom matter is, bringing it to social media will never be the answer you are looking for. This was the moment where Gbenro Ajibade decided to engage the wrong third party.
This is not about Gbenro Ajibade and Osas Ighodaro
I do not know either of them on a personal level. Although I was highly disappointed with Gbenro's outburst; after taking many days to reflect, I discovered that he is just like many of us.
When things are not going our way, we get angry, throw tantrums, and seek to win people over to our side against the other party. We try hard to form a large pity party and sometimes we pitch our perceived enemy against their own friends.
Think about it, if the effect of Gbenro's outburst had happened the way he planned, the result would have been that those who loved Osas would no longer rate her. They would choose Gbenro over her even if Gbenro was the one in the wrong. Osas's friends would have distanced themselves from her and she would be the villain.
She would lose job opportunities and probably kiss her career goodbye. This would have been the result of Gbenro's outburst and every wrong 'third party' involvement in relationships and marriages.
What We Can All Do Better
In my private work as a love and relationship eligibility expert, I have often said that human beings (the way they are) are not capable of building a lasting happy love life. Each person in the marriage must become a higher version of themselves to build a love and marriage that is capable of standing a Happy and long-lasting test of time.
We must stop putting the blame on the other person. It's possible that the other person has most of the blame but if you choose to take responsibility, and make more than enough adjustments, we will make it work.
You need to stop getting angry, throwing tantrums and building a community of pity party people.
Instead of anger, do the opposite, express your feelings and disapproval calmly and respectfully.
Instead of a tantrum, have an attitude of 'even if it doesn't go my way'; I am willing to accept the outcome for the betterment of our union.
Instead of getting people to 'hate' or see your partner in a bad light, build a network of happy and inspiring people whose love lives makes you want to stay committed to building your own.
I will love to read your thoughts and comments as well. Feel free to share below.
You can find Mr. Legend on Twitter/Instagram @olatunjilegend