What Hurt More Than Losing Someone You Are In Love With, Listen To Please By Simi.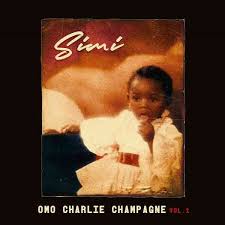 Cop this impressive record captioned "Please" released by the Nigerian talented and celebrated female vocalist, Simi.
Simi – Please, This song talks about simi asking her lover never to let her down. when you lost your relationship with the one you love you would do everything to get that one person you love so much
This record was lifted from her body of work project named Omo Charlie Champagne album as the eleventh soundtrack. Her Omo Charlie Champagne album embodies thirteen tracks that will be worth a place in your audio playlist. She has been keeping us company all this while with lots of affectionate spirit-filled songs which we can always relate with at any time, any moment. We give production credit to the renowned Nigerian music producer, Oscar.
"I don't who you're becoming anymore
I don't know when the guy I knew walked out the door
I don't know why or what it is you're changing for
Because no be so you do this thing before
It's funny how you promise me you'd always hold me down
It's crazy that even now you said that I should never ever doubt
Please don't let me down
Don't change on me now
Please don't be a lie
My heart no fit take am
Please don't let me cry
Don't lose what I've found
Please don't let me down
My heart no fit take am o
I don't know if I am even strong enough
Come back to me, you've been missing long enough
Why you no see say it's already hard enough
And now it feels like I have almost had enough, boy
It's funny how I know you're totally crazy about me, baby
But even now, I wonder if I'm losing you to the crowd"
DOWNLOAD AND LISTEN TO "PLEASE" BY SIMI;