Trying to prove your love to your lover listening to "One naira" by M.I ft waje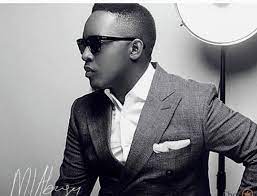 However, with great recorded effort, M.I. Abaga on this throwback song "One Naira" (feat. Waje) displayed an unimaginable prowess to make it a lovely song. This song proves the love that a guy has for his lady no matter what people say about him or his financial status he will always be there for her and will always love her no matter the situation.
Things for take-home:
Be there
Love her
Care for her and
Respect her.
The same obtains for the guys
One Naira" from the album "The Movie (MI 2)", second studio album by Nigerian rapper M.I Abaga. Released November 23, 2010, by Chocolate City. Featuring the angelic singer, waje.
Hey princess
I'm so into you
Cause u see past what my revenue is
And love me for me clever you
Leave you that is something I will never do
Other girls just wanna get rich quick
See them running things like Olympics
Married men chopping them like biscuits
They're fast food girls their fish stinks
But what we have is so realistic
There's no forming girl no film tricks
I no go chop outside no picnics
Cause you and I above the statistics
It don't matter if I got ego
LISTENING, DOWNLOAD, AND ENJOY.