The Love Story Of Morris Chestnut And Pam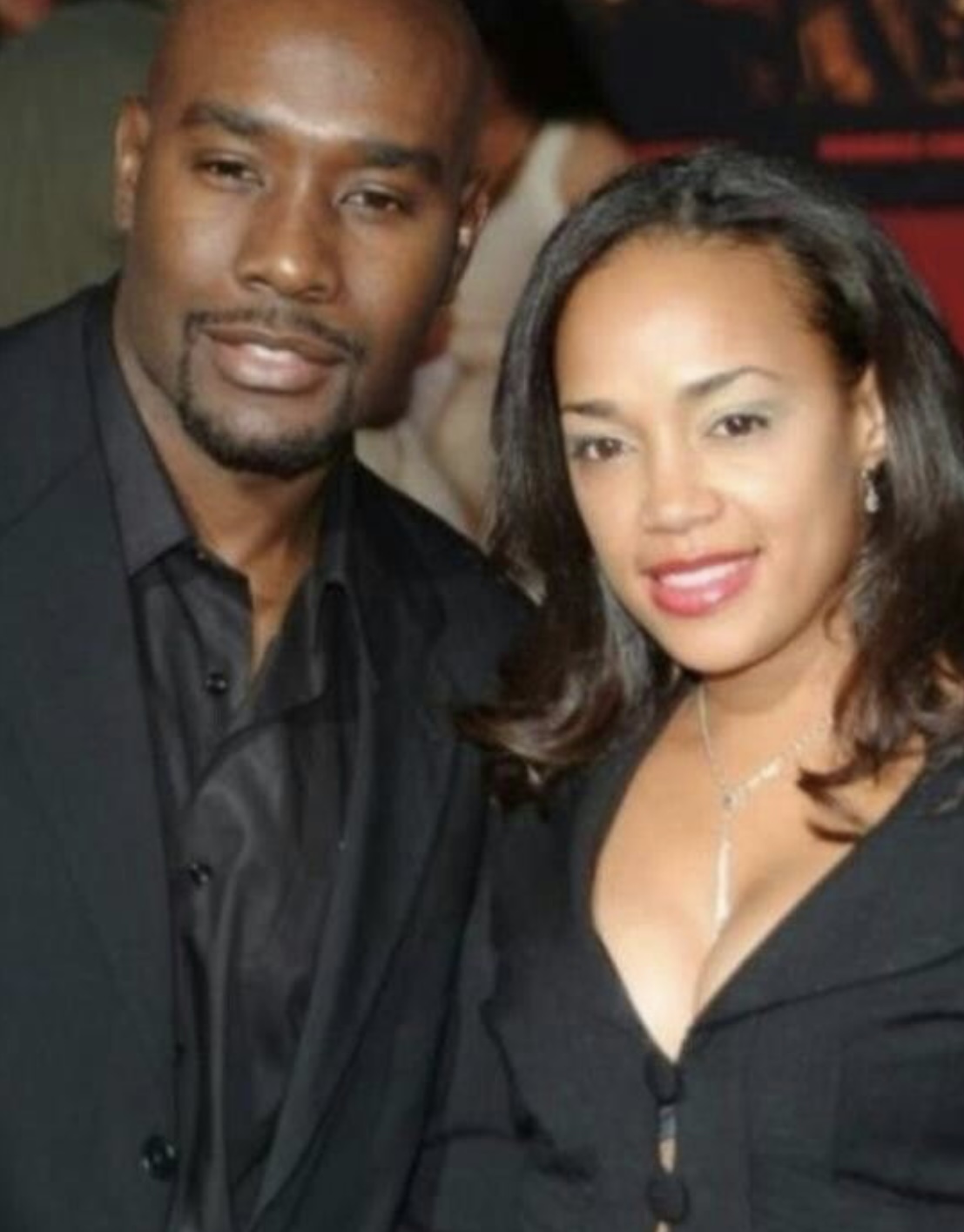 Actor Morris Chestnut has had a illustrious career in Hollywood, spanning over 25 years and showcasing his talent opposite some of the most beautiful leading ladies in the industry, including Vivica Fox, Halle Berry, Monica Calhoun, and Regina Hall in the movie "When The Bough Breaks".

However, despite being surrounded by glamour and beauty on-screen, there is one leading lady who has remained constant in his real life – his wife, Pam Byse.
The couple will be celebrating their 27th anniversary this summer, a testament to the strength of their bond and love for each other.
They are known for being a cute and loving couple, and their affection for each other can be seen in the various public appearances they have made over the years.
Morris even went so far as to pen a rap for his wife as part of the viral "For The P…" challenge, showcasing his love and admiration for her.
To many, 24 years in Hollywood may seem like a lifetime, but for Morris and Pam, it is a testament to their love and commitment to each other.
When asked how they keep the spark alive after so many years, Morris takes us back to the beginning, to when they first met.
He attributes their lasting relationship to the strong foundation they built in their early years together and the constant effort they put in to keep the love alive.
Morris Chestnut met his future wife, Pam, in a club in Atlanta where he was shooting a TV movie.
He was introduced to her by Tiny Lister, also known as Deebo from the movie "Friday", who was living in Atlanta and knew the city well.
At first, Tiny warned Morris against pursuing Pam, saying that she was not interested in anyone. However, this only made Morris more determined to get to know her.
One of the things that made Morris realize that Pam was the woman he wanted to marry was her caring nature, especially towards children.
As a woman with three older sisters and several nephews, Morris saw how she was a natural with kids and knew that she would make an excellent mother to their future children.
After the initial honeymoon stage of their relationship, Morris faced the challenges of fame and the attention from other women that came with it.
To maintain their strong bond, the Chestnuts rely on understanding and respecting each other's roles in their relationship.

Morris lets Pam be the woman, and in turn, she lets him be the man. By understanding each other's strengths and weaknesses, they are able to navigate the ups and downs of their lives together.