Some relationship Tips from Tyler Perry's "Acrimony"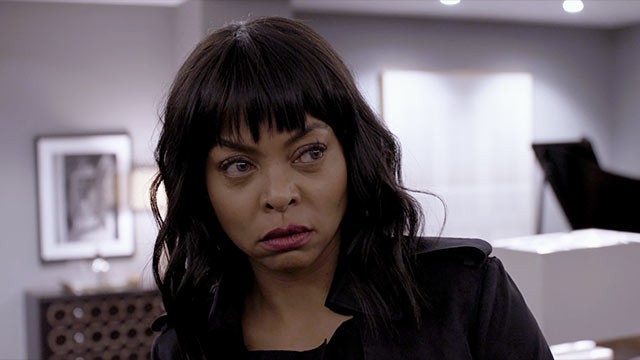 Some relationship Tips from Tyler Perry's "Acrimony"
Tyler Perry's "Acrimony" featuring Taraji P. Henson and Lyriq Bent among others remains one of the most controversial romantic drama to ever grace our TV screens. With so many opinions and thoughts shared across the world, one seems to either be on one side or not pick a side at all. While the message of the movie can not be understated, Acrimony has got tons of relationship tips one might find pretty helpful.
If you haven't watched Acrimony, here is a little break down: A faithful wife (Taraji P. Henson) tired of standing by her devious husband (Lyriq Bent) is enraged when it becomes clear she has been betrayed, and decides to take revenge on her unfaithful husband.
Here are 10 relationship lessons to learn from the movie:
1. Be careful of the advice you take because it just might burn down a whole house instead of quench it. Not every good advice is good advice.
2. Remember Anger never yields anything good.
Always take out one minute to think about things before you launch an attack. It takes just few seconds to lose everything all in the name of anger.
3. Love, but never blindly
Love is not blind. It is seeing and all true and our in its form. So if you are going to love at, love with a reason with your two eyes wide open.
4. It takes two to tango
Two perfect people may not be perfect together because at the end of the day, it takes 2 to tango.
5. When asked to chose between anger and reason, pick reason.
Anger and reason are choices. One might save you everything while another might Rob you of everything.
6. Never rush a decision
When you have a riffle pointed to your head you never rush a decision. No matter what. Take a deep breathe and breathe.
7. Relationships are sacred. Keep it that way
Not everyone will love what you have but many want what you have in order to avoid losing what you have, keep your relationship as sacred as possible.
8. Understand your partner.
Know your partner, be able to trust them and understand them. Learn everything there is to learn. Be damn sure this is who he or she is and stick with it.
9. Lay off Pride and Ego
I am sorry, I need you to listen, do you trust me are words you are your partner should be able to understand well. Ditch your ego and pride before anything else. When sorry, show it. Never hesitate never think or never blink.
10. Trust
Never lose this. A relationship without trust ends up like Acrimony. It is hard, selfish and selfless all at the same time. Trust your partner.