Obi Cubana Met His Wife When He Lived In A Small One Room Apartment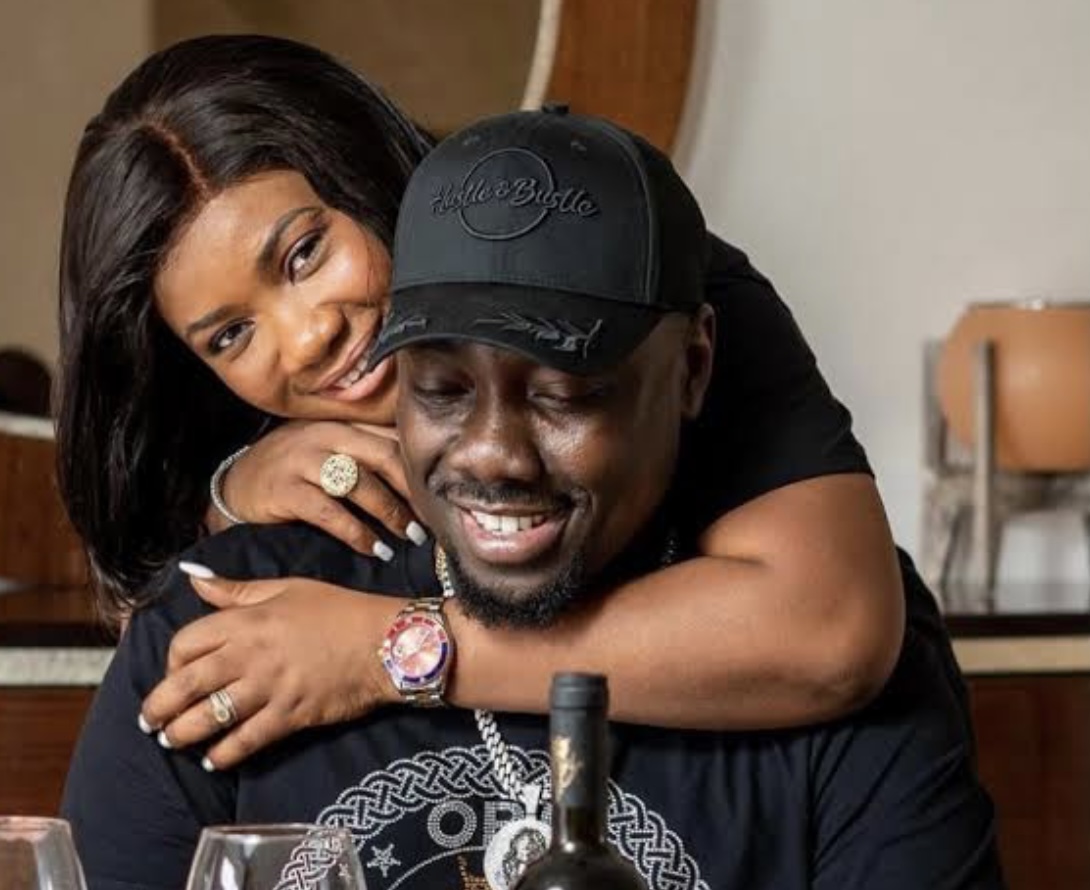 Obinna Iyiegbu popularly known as Obi Cubana (a name given to him because of his club Cubana) is one of the notable and richest celebrity business men in Nigeria.
He was worked his way to the top and right now has amassed a fortune that so many are in awe of and some others are envious of.
While he climbed to way his top, he had his woman by his side (who is now his wife) and of course so many were quick to applaud him for remaining loyal to her despite his present fortune.
When Did Obi Cubana Meet His Wife?
However, he has revealed that he met his wife when he was still squatting in a one room shared apartment with some other guys and yet she stayed with him through it all.
A lot of females are quick to wish and pray for man who is well made but don't want to do the dirty work with him as he climbs the ladder.
Before the riches and the spotlight, his wife… was with him.
In an interview where he opened up about his story, he narrated how he stared dating her when he was living in a one room shared apartment and had his foam on his floor.
Him and his wife were deeply in love with each other.
When he moved to a 3 bedroom flat, he decided to get married to her.
For him and his wife, it was never about the money, it was always about the love they had for each other.
Contrary to what people believe, he revealed that Peace is the only antidote to prosperity in a marriage, money only makes marriage easier.
In fact, he went  on to add that sometimes, money can make a marriage worse.
This is because while he was busy making money, he was  depriving his wife of attention and this led to some frictions between them because his wife was someone who really craved attention.
Obi Cubana has also dismissed claims that he got his money through illegal means.
After he finished his NYSC, him and his brothers started a small local restaurant and even added a beer parkour where they sold drinks and food.
That eventually got demolished and he had to go searching for other lucrative business ventures.
He insists that every single thing he has gotten for himself was gotten out of sheer hard work.
Obi Cubana Wishes His Son And Wife Happy Birthday
He wrote, "Happy birthday my babies. @lush_eby my best friend, my love, my wifey, my life partner, my confidant, my prayer warrior; and my Kosi, my son, my last born, my fresh boy, my smart dude, my Kosi!
Each February 26th is a very special day in our family! I love and cherish you so much! May God continue to keep you both in good health, amen. Happy birthday!"
Obi Cubana are still happily married and he waste no opportunity to sing her praises on social media or just raise don interviews.
He really is a picture of man smitten by his wife.