My Love Is True Fireboy DML – Like I Do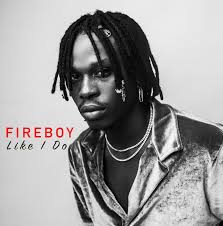 YBNL Singer "Fireboy DML" presents the new song he titles "Like I Do". Taken off his just-released debut album titled "Laughter, Tears & Goosebumps". This song talks about a guy who loves his girl unconditionally, which makes him feel comfortable.
There is nowhere I am running to because your love will always be there; these are words that should resound in the ears of someone in love. If there comes a time where I find myself running, it is going to be towards you.
Fireboy DML Like I Do is the sixth song off the YBNL singer's recently released debut project, 'Laughter, Tears & Goosebumps' album.
Yeah
Yeah yeah
Yeah
Fireboy here so
Uh eh yea
P Prime
Odoyewu I know you bad o
You gimme love, I give you back o
You give me this, I give you that o
One time, one time oh yeah
Odoyewu you are so wonderful
If I leave you na you I go run back to
I go run back to you
E sure for you
Baby I'm going nowhere
Your love is true
I know you'll always be there
I'm coming for you
Baby I'm going nowhere
Your love is true
I know you always be there
DOWNLOAD AND ENJOY "LIKE I DO" BY FIREBOY DML;