King Of Polygamy – Fela Kuti And His 28 Wives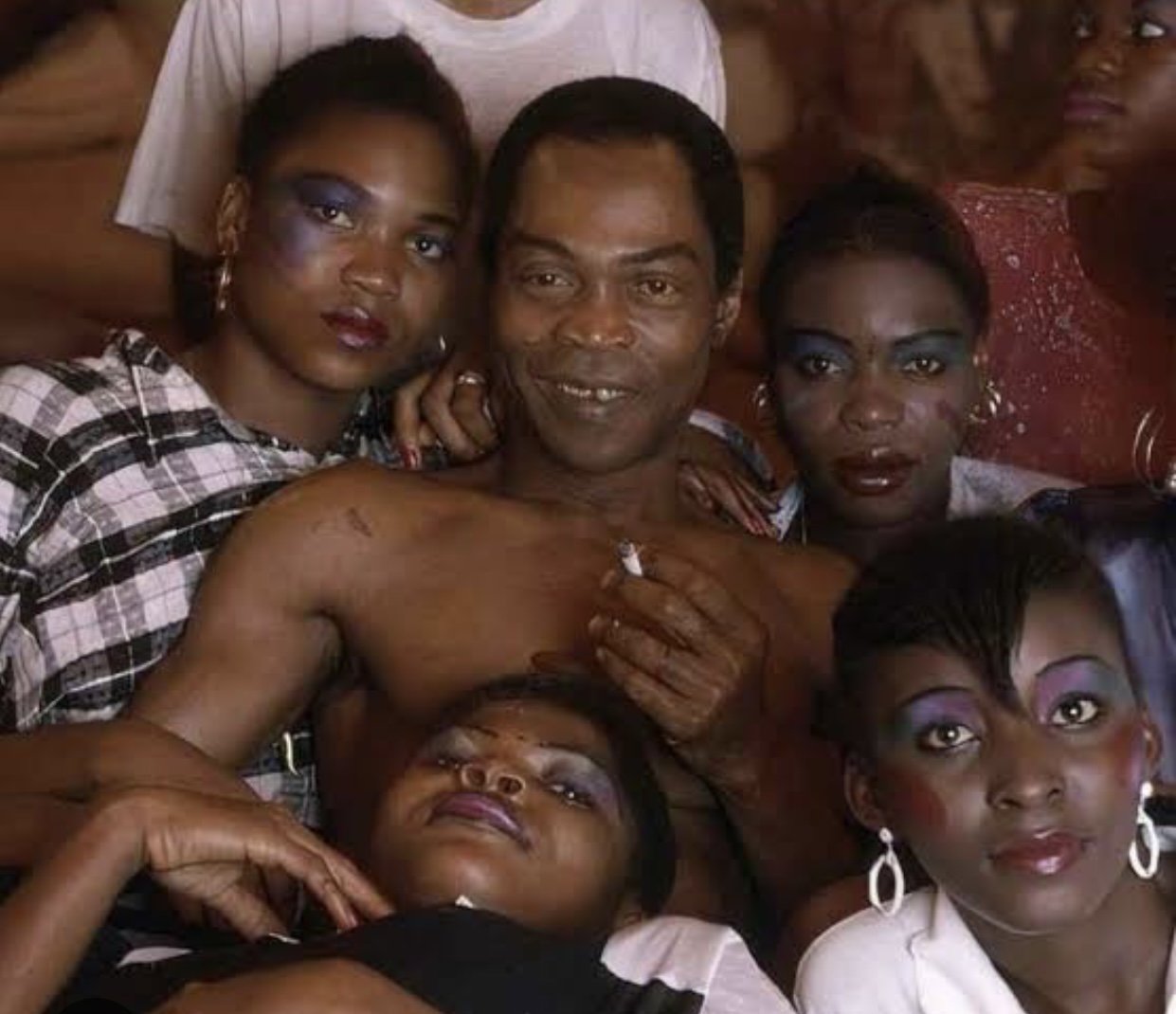 One of the greatest Pioneer of the Afrobeat music genre, late Fela Kuti, whose full name is Fela Anikulapo Kuti may have died over two decades ago, but his legacy remains and his star continues to shine brightly across the African globe and beyond.
Fela Kuti was reported to have tied the knot with 27 women, he later divorced most of them towards the end of his life.
These women all lived with him in his "small viallhe" known as Kalakuta republic. They were  all proud to be called his women.
Remilekun Taylor
In 1960, Fela got married for the first time to a woman known as Remilekun Taylor. He met her during his days as a student At Trinity College in London.
She was really truly the wife of his prime and his only fully recognized legal wife.
She is also the mother of his 3 beautiful children.
Fela And His 27 Other Wives
In 1978, 18 years after his first marriage, Fela Kuti went on ahead to marry 27 women in a traditional ceremony all at once. Most of the women he married worked with him and were his dancers,  composers and back up singers.
They were also women from diverse ethnic groups and different religions with different personalities.
They were however all very educated and hardworking females from comfortable backgrounds.
As a matter of fact, one of his wife received a scholarship  from UNESCO to study.
These women when interviewed, revealed that they had no regrets being among his wives and actually have a lot of pride in that fact.
According to him, his reason for marrying these women was mostly due to the fact that people were beginning to speculate that he had kidnapped them.
They were living with him prior to the mass marriage, and to quench the rumors that kept gaining momentum, he decided to marry them all.
The marriage was also a significance of something tangible.
It  was a way of marking the anniversary of the attack on the Kalakuta Republic in 1977.
In 1986, almost 10 years after he married these 27 women, he set out to divorce most of them. He revealed that the reason for his divorce was primarily because of the deep rooted jealousy and selfishness that can be found in marriage especially one as polygamous as his one was.
Fela Kuti was defintely the man of the moment back in the 90s and even after all the years that has passed  and his death, his artistic space and robust personality is one that remains hard to replace.