Father of 4 – Davido Finally Publicly Acknowledges His New Son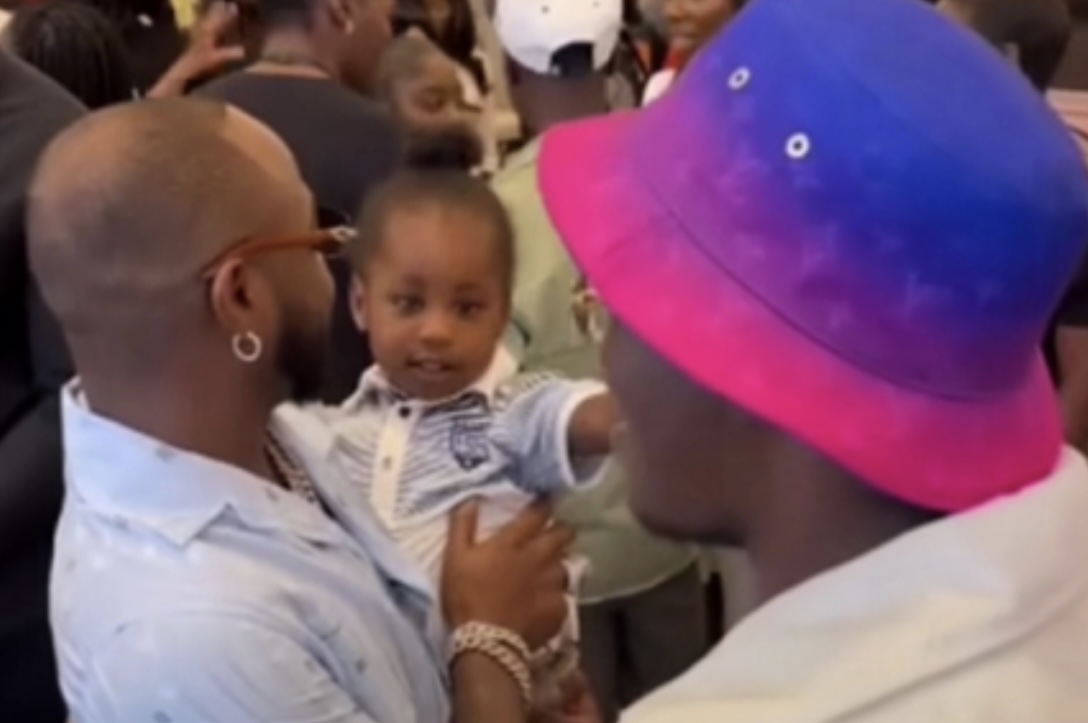 Afrobeats Super star, Davido whose real name is David Adeleke has finally publicly acknowledged his fourth child and his send son.
Two years ago, the FEM singer and his longterm girlfriend Chioma Rowland broke up and there were speculations that the reason for their break up was his infidelity.
They never addressed the rains for their break up with Chioma being super private about her personal life.
After the months and years of speculation, the assurance crooner was spotted out in public carrying his son.
This was after a church service on Sunday, August 7, 2022, at the Salvation Proclaimers Anointed Church which is a pentecostal church based in London, England.
The church is championed by the famously controversial pastor, Tobi Adeboyega.
Adeboyega shared the video of the music star and his son via his Instagram page after service.
Davido welcomed this new addition to the Adeleke family with a model who is based in London named Larissa London back in 2020.
David Adeleke prior to his public acknowledgment already shares 3 other children from 3 different baby mamas.
The Afrobeats star welcomed his first child and first daughter daughter Imade with Sophia Momodu, niece to politician Dele Momodu. Imade was named after his mother, the late Veronica Imade Adeleke.
Back in  2017, got into a short term relationship with a woman named Amanda and they both welcomed his second child and second daughter.
He named her Hailey.
In October of 2019, Davido welcomed David Ifeanyi Adeleke Jnr with his then girlfriend Chioma. This was Davido's most public relationship and they were even engaged to be married soon.
They gave birth to him on a Sunday in United Kingdom.
Ifeanyi David Adeleke is Davido's first son and third child.
Davido is now a father of four. Is he perhaps hoping to beat a celebrity record set by legendary artist Tuface?
Let's hope not. Hopefully his next child will not be borne out of wedlock.