Download Philo By Omah Lay And Bella Schmurda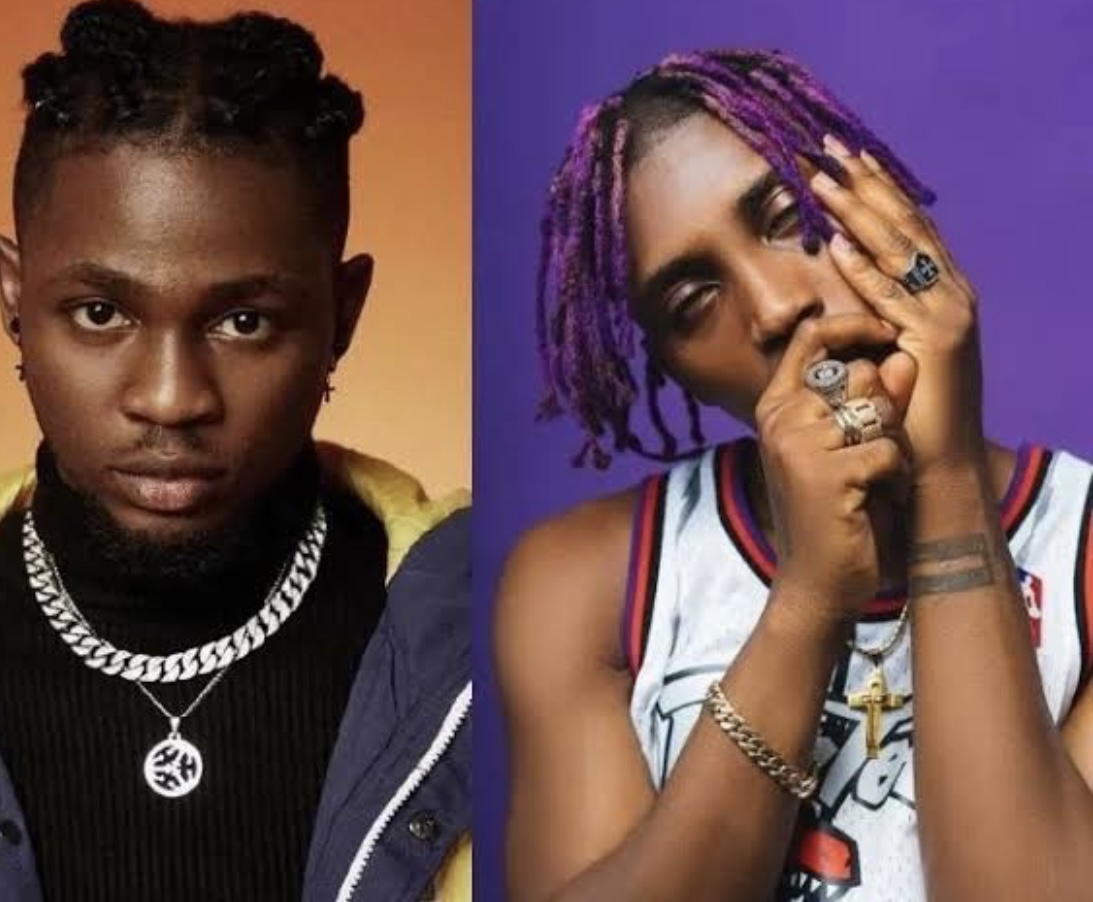 This song by talented  Afrobeats singer Omah Lay and Bella Schmurda spins an upbeat beautiful love narrative.
The artists both sing their heart out while pledging their undying love for a girl whose name is revealed  as "philo".
Download the full song below to listen to this beautiful song.
See Full Lyrics Here

Nothin' wey I no go do for my Philo'Rest on me like pillow (pillow)Omo toh por, ten kilo (ten kilo, ah)Nothin' wey I no go do for my Philo'Rest on me like pillow (pillow)Omo toh dun, ten kilo (ten kilo)(Nye mụ egwú)
I, I dey like you, no be whinin'You're high key, you dey play for my mind, ahNa your white teeth, e be shinin'With your nose ring, you're bad and I like it
Omo toh shan, confirmer (confirm)Met this girl for Osapa ('Sapa)Bad girl tie bandana ('dana)Emi lo kan, DangbanaVuvuzela, blow me zella (blow me zella)Me, I no like wahala ('hala)I dey run from yawa (yawa)I just like your matter (I just like your matter)Sister Esther, off your pata (off your pata)
My bluesMy favorite liquor, my booze(Hmm-mm, mm-mm, mm)My favorite music, my blues, oohNothin' wey I no go do for my Philo' (Philo')My personal olosho (olosho)For the days, I'm on the low (low-low-low, low)Nothin' I no go do for my baby okuWe cause and then discuss and fuck ohShe no dey record ohOh, when I hit her my hammer, my sledger (ayy)Arnold Schwarzenegger (ayy), she dey take am (ayy)Penpene penpene da (ayy), I can not play with her (ayy)Arsene Wenger, ah (ayy)
Nothin' wey I no go do for my Philo'Rest on me like pillowOmo toh por, ten kilo (ten kilo, ah)Nothin' wey I no go do for my Philo'Rest on me like pillowOmo toh dun, ten kilo (ten kilo)
I, I dey like you, no be whinin'You're high key, you dey play for my mind, ahNa your white teeth, e be shinin'With your nose ring, you're bad and I like it
Omo toh shan, confirmer (confirm)Met this girl for Osapa ('Sapa)Bad girl tie bandana ('dana)Emi lo kan, DangbanaVuvuzela, blow me zella (blow me zella)Me, I no like wahala ('hala)I dey run from yawa (yawa)I just like your matter (I just like your matter)Sister Esther, off your pata (off your pata)
Ah, put it in (ahh)Put it in, ah, make I put it in (ahh)Put it in, shey if I put it inPut it in, shey you go leave it in?Can I put it in, baby, can I put it in?Put it in, yeah, baby, put it inPut it in, shey if I put it in, will you leave it in?Yeah, can you leave it in?I will put it in
Nothin' wey I no go do for you Philo'(World Wave)Nothin' I no go do for my baby oku, yeah