D'banj And Lineo – How The Death Of Their Son Strengthened Their Bond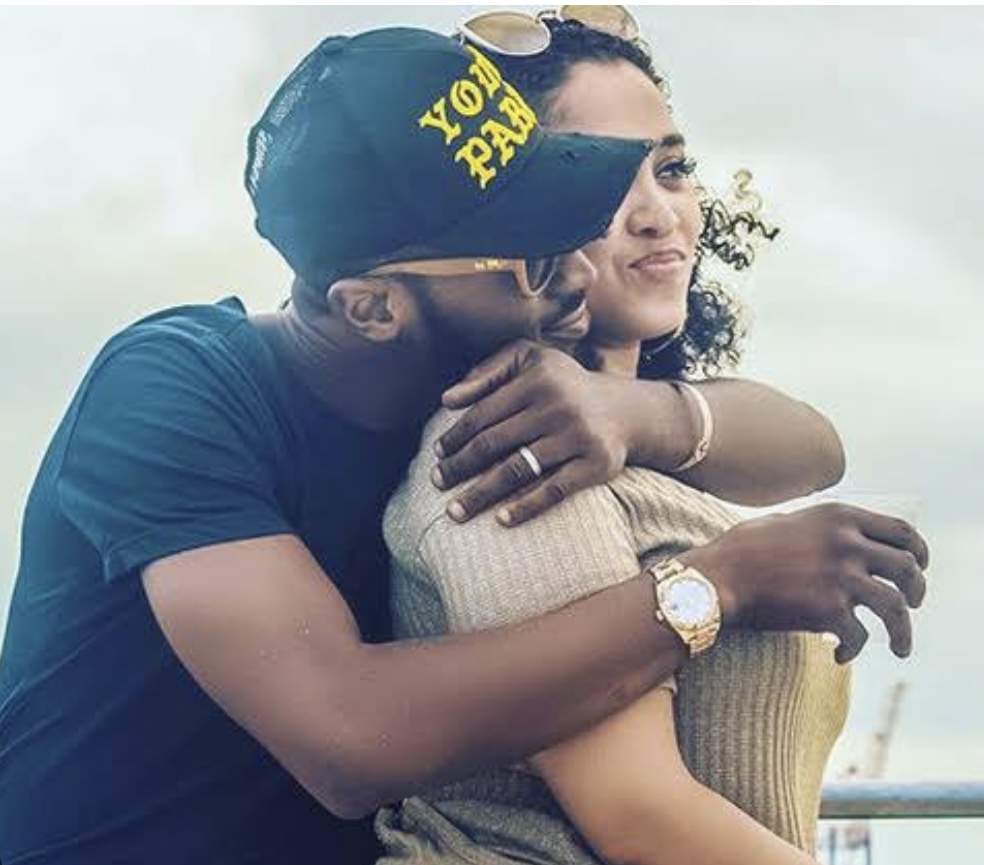 In 2018, tragedy hit D'banj and his family after his son drowned in their family swimming pool in Ikoyi.
His late son, Daniel Oyebanjo, died in the musician's home in Lagos.
The boy had just turned one and barely a month after, he was found dead in the pool.
While it was a very painful and tragic incident, it did help make D'banj and his wife closer. Last week, social media world was rocked when the news hit Nigerians that Ifeanyi Adeleke, Davido's first son who has just turned 3 had drowned in a swimming pool.
Of course, naturally Nigerians also remembered the death of D'banj's son since it was also the same manner of death.
While we continue to put chioma and Davido in our prayers, let's take a brief look at how D'banj and his beautiful wife handled their situation and came out even stronger.
D'banj Loses His Son
After the death of his son hit the media world, D'banj posted a black background photo on his Instagram page With a caption underneath it that read
"Trying times but my God is Always and Forever Faithful."
So many celebrities also reached out to him including Davido to commiserate with his loss.
He also took to his instagram page to appreciate everyone who had been supporting him and his family during the difficult moments.
In an instagram lost showing his appreciation, he said,
"We want to use this medium to thank everyone that has extended a hand of support to us during this period. On behalf of myself and my family, we are awed by the demondstration of love and care from both near and afar. May God Bless you all. From the Oyebanjos."
D'banj Reassured His Wife Of His Deep Love For Her
Some months after the painful loss of his son, D'banj took to instagram once again to praise and profess his undying love for his wife.
He also teased a snippet of a song he wrote for her.
He encouraged his wife that whatever happens, they will always get through life together.
He wrote: "Together We Will Pass Every Test That We Pass Through. This Is For You My Wife #WhatYouWant #LetterToMyWife #Everything #MamaDaniel 8/8/18.''
D'banj Released A Song For His Wife
D'banj also released the full song after Shari the snippet on instagram which he dedicated to his wife.
He called her his "lifetime assurance" and his "gift from God" in the song.
He croons
"You are my wife, you are a favour from God. We will be together for life.
I will die for you, you and I are for life. Even when it goes wrong baby girl is only you,"
Dbanj also goes on to tell his wife that he would gladly give up his life for her if the situation ever warrants it.
D'banj and his beautiful wife have since welcomed two gorgeous children since the painful passing of his son. They're more in love than ever and their family bind seems to be growing even stronger.
While we know grief and tragedy can be devastating, light can also come out of the darkness as has been shown by D'banj and Lineo's loss.
Let's hope that every single person experiencing the loss of someone is comforted and comes out of it even stronger.