A Perfect Marriage Is An Illusion – Megan And Devon Love Journey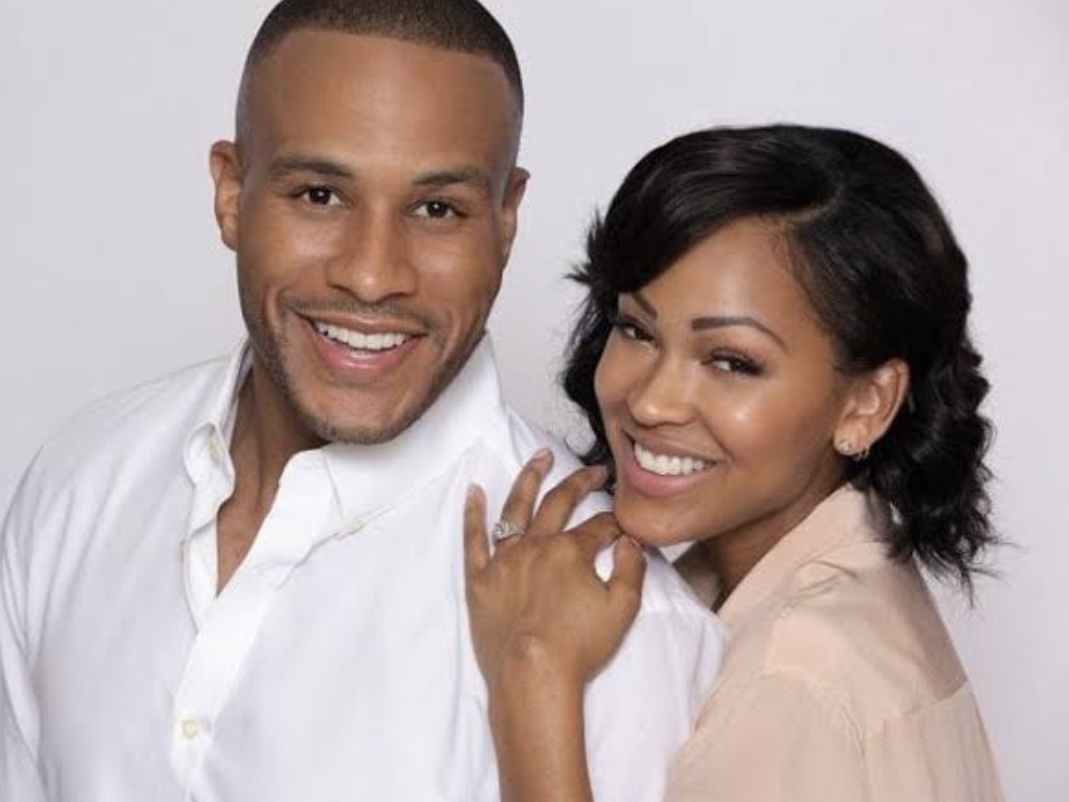 It's been almost a year since Megan and Devon ended their marriage, but, it's still a tad bit difficult to completely move on from it.
They both shared a joint statement about their divorce, to the world saying
"After much prayer and consideration, we have decided to go into our futures separately but forever connected,"
"We celebrate almost a decade of marriage together and a love that is eternal. There's no one at fault, we believe this is the next best chapter in the evolution of our love."
This news is coming 6 months after their 9 year wedding anniversary.
While they were married, they were the picture of the perfect couple. They prayed together, supported each other all the time and just seemed so connected.
Or at least that's the picture we bought on social media.
Obviously it was not a perfect marriage, hence their divorce.
What really went wrong and how did they end a 9 year long marriage?
People who knew them in a personal level, were not surprised by the news of their separation.
It seems they had it coming a long time ago.
Sources claimed that their work schedules was a major role in their separation. It was said that they were no longer seeing eye to eye on a couple of issues and were hardly spending time with each other.
It seemed like a sad falling out of love story. This would be so hard to tell, if you were to judge their relationship based off their posts on social media and Interviews . They looked like the picture of a perfect couple.
Their work schedules often kept them apart, and they just haven't been spending a lot of time together this past year," the source says. "When they did have time in their schedules, it'd often just be hours that they would be able to spend quality time together."
How Did Megan and Devon Meet?
Megan Good And Devon Franklin met for the first time in 2011, on the set of the movie, jumping the broom. He was working at the time as a studio executive.
When they first saw each other, it was almost love at first sight. At least for Devon. He fell really fast and hard for her and things moved pretty quickly from there.
Another source also spilled to PEOPLE that before COVID happened, they hardly saw each other.
"Due to their busy work schedules and filming in different states, they didn't see each other that much even before COVID. Then they spent a massive amount of time together, but after that, they barely saw each other."
In an intimate Twitter space chat with XONecole, earlier this year, Megan Good reveals that she was still grieving her divorce.
She revealed that before meeting Devon, she had always approached life as a fleeting thing. She was open to situations but also oky when they ended and she needed to open a new chapter.
However, her relationship with Devon changed her mindset and she truly believed  it was going to be different with him and they will be married forever.
She described her divorce from Devon Franklin as the most painful experience of her entire life.
"the most painful thing I've ever experienced in my life," I still am hopeful for the future. I still—maybe this isn't a chapter, but I just feel that it's my next act in life and I trust God."
Megan Good is however  still very grateful for the times and moments the shared with each other and believes God will eventually take her to a new and better chapter of her life.