5 Nigerian Celebrities That Can't Get Over Their Exes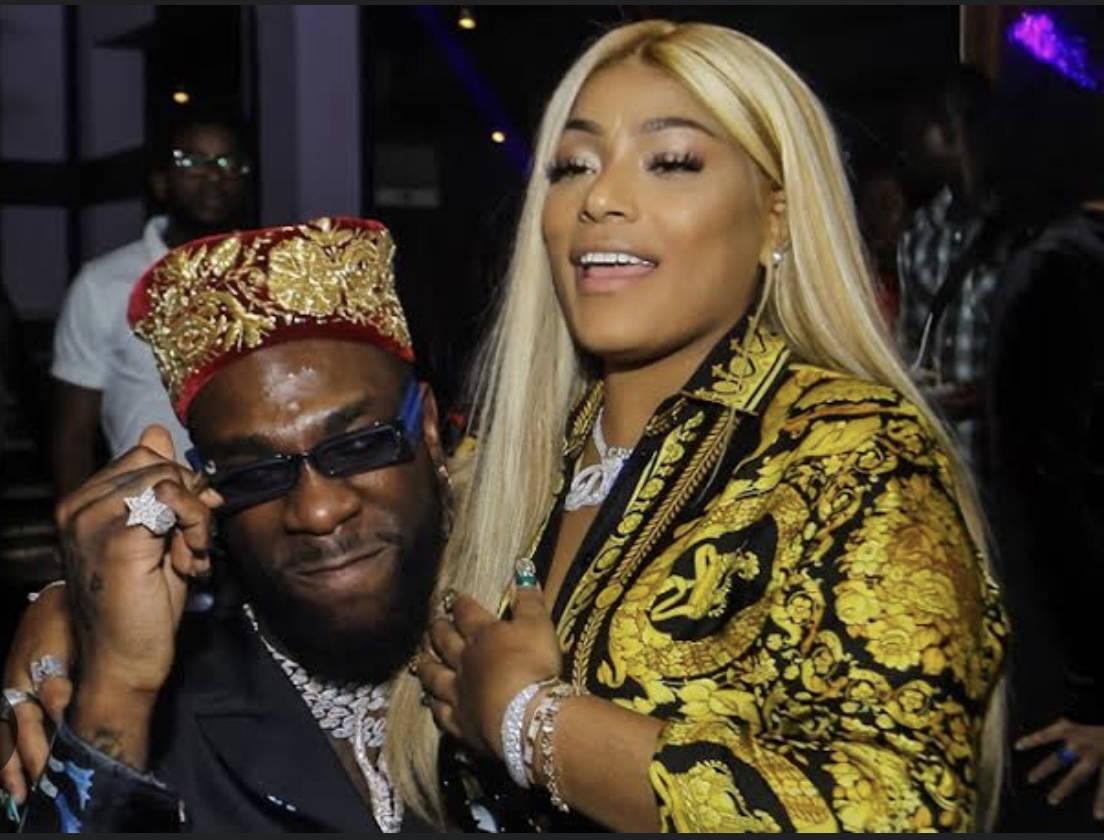 Love is a beautiful thing, until it gets sour and all hell breaks lose.
With consistency, Nigerian celebrities have proved that maturity in a break up is an unrealistic goal to attain.
In the throes of a heartbreak, these 5 celebrities have found ways to consistently talk about their exes;
Toke Makinwa
Toke Makinwa was once married to Maje Ayida, a former fitness coach. Their marriage ended after he cheated on her multiple times.
Toke is always ready to talk about her marriage and even released a whole book on their marital problems right after they divorced.
Recently, she did a Tiktok video where she hinted at the fact that while she was getting cheated on by "an ex" she was also being treated like a Princess.
A lot of people have speculated that once again, the ex in question is her ex husband "Maje Ayida".
Tonto Dikeh
Undoubtedly one of the most popular and controversial relationships of any Nigerian celebrity is the one that existed between Tonto Dikeh and Churchill.
Their marital issue was one that kept dragging on after their divorce. Until recently, she never failed to look for an opportunity to bring up his name and drags him through the mud.
This suggests that maybe, a part of her has not completely healed and moved on from their brief but intense marriage.
Nkechi Blessing
Nkechi Blessing Amd Opeyemi Falegan started this year 2022 as a couple.
Their relationship was publicized on social media for all to see,  and it was filled with sweet lovey dovey moments.
Unfortunately their relationship ended and for months ongoing, the duo consistently dragged each other on social media.
Just some weeks back, when we though everything had settled down, Nkechi Bkessing once again opened up about her relationship with Opeyemi during an interview and revealed that she had only been dating him to make her American Boo jealous.
Burna Boy And SteffLondon
This was one of the most beautiful relationships to exist  in the Nigerian industry. It was a fusion of Nigerian artist  Burna Biy and Jamaican Uk singer and rapper, Stefflondon.
When the going was good, we were consistently fed with beautiful picture and videos and so many times, we awwed loudly.
It was a surprise to us when this seemingly perfect couple broke up. Even worse, they soon started to throw shades at each other.
From Steff making numerous Tiktok videos indirectly shading her Burna to her granting interviews indirectly speaking on their relationship, it seems moving on is proving to be a tad bit difficult for her.
Burnaboy on the other hand, released a summer jam inspired by his relationship with Stefflondon, and he has also posted sneaky captions on his instagram story shading het.
Their most recent online squabble sprouted up after Steff and her sister released a Tiktok video where they indirectly called Burna boy a "mama's boy".
Burna boy had responded with a simple caption "Move on".
Korra Obidi
Korra Obidi and her ex husband Justin Desn split earlier this year just weeks after she gave birth to her second daughter, Athena.
In a push and pull online fight, the ex couples tore each other apart, exposing intimate and very private family affairs.
While Justin Dean has remained quiet for some months now and taken background stage to their whole issues, Korra has been consistently talking about him.
She has made numerous live videos, TikTok's and even instagram reels to talk about her ex husband.
To be fair, their marital issues is still new and they were married for years so, of course, that will take some time to get over.
As messy as these relationships might have been , we are genuinely hoping that these celebrities are able to move on permanently from their exes and find peace within themselves.